Verizon's 5G-upgradable Moto Z3 can be had free of charge from Best Buy (with strings)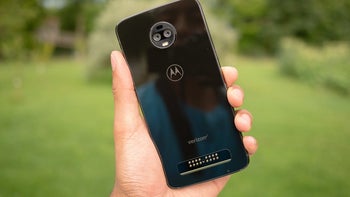 The
world's first "5G-upgradable" smartphone
has been around for more than six months now, but even though actual
5G wireless service
is not available yet, it might be a good idea to gear up for when that finally becomes a commercial reality. Today just so happens to be a great time to purchase the Moto Z3 from Best Buy, as the powerful handset's $480 list price is marked down to... $0.
Yup, you read that right, you can get
this 6-inch bad boy
with a Snapdragon 835 processor, 4GB RAM, and 64 gigs of internal storage space free of charge... after monthly installments and bill credits. Unsurprisingly, you'll have to activate the Moto Z3 on a new Verizon account or at least a new line of service at the nation's number one mobile network operator.
That's far from ideal, but on the bright side of things, you don't need to jump through any other hoops to qualify for this insane promotion. No trade-in, no port-in, no nothing.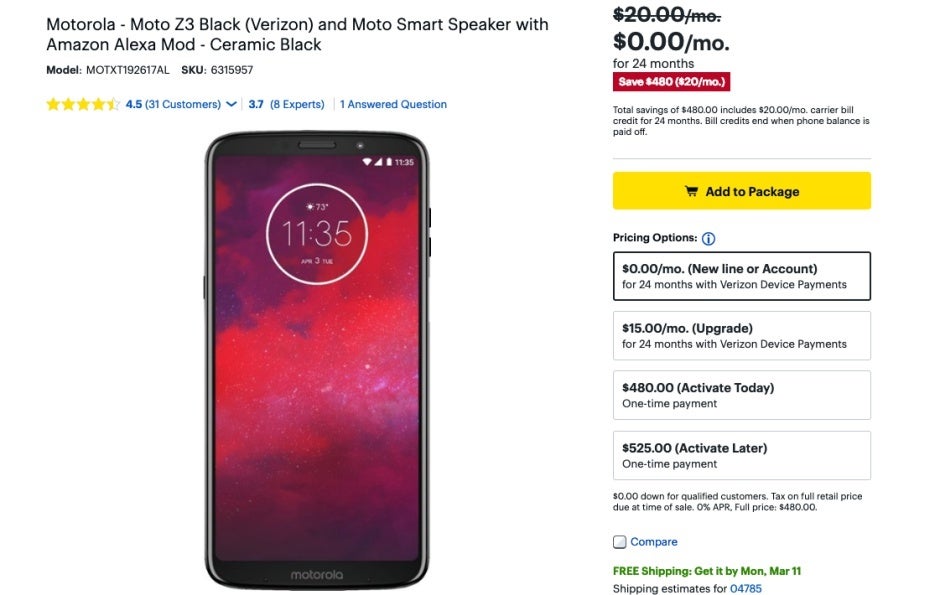 You just have to agree to a two-year device payment plan and cough up $20 a month, which Big Red will return to your account in the form of bill credit. Perhaps the craziest thing about this deal is that your free phone also includes a complimentary Moto Smart Speaker Mod with Amazon Alexa support, which is separately worth around $150. Oh, and Best Buy also throws in a gratis 3-month subscription to the SiriusXM Premier Streaming service with any handset purchase right now.
Of course, if you're buying the Moto Z3 primarily for its 5G capabilities, it's important to highlight you'll also need
a special Moto Mod
that's not included, up for grabs, or even officially priced at the moment. But
this is a perfectly adequate device
to use on Verizon's existing (and extensive) 4G LTE network, with respectable dual rear-facing cameras, solid battery life, and
Android 9.0 Pie
goodies in tow alongside the aforementioned high-end (ish) features.