T-Mobile got John Travolta to sing about its 5G Home Internet network for the Super Bowl
3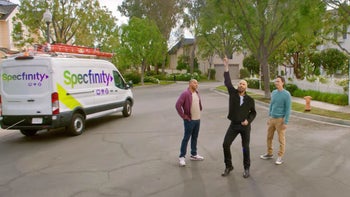 The "Big Game" is almost here, and while some mobile network operators are
bragging about snubbing the Super Bowl
publicity festivities in commercials that just so happen to be released shortly before said sporting event, others seem to be taking great pride in participating for the tenth time.
That's a feat only surpassed by the New England Patriots on the football field and, we're guessing, Verizon in the advertising arena as far as the top US wireless service providers are concerned.
That shouldn't come as a big surprise to folks familiar with some of Magenta's most high-profile marketing efforts and publicity stunts over the last couple of years, including a series of commercials starring Zach Braff and Donald Faison of "Scrubs" TV fame.
Braff and Faison are actually back to sing some more praise (literally) for T-Mo's Home Internet product after performing a somewhat cringeworthy
duet for the 2022 Super Bowl
, welcoming a surprise new "neighbor" in the new year for a similarly cringey song-and-dance number.
Of course, recruiting none other than John Travolta to help perform the famous "Summer Nights" bop from "Grease" with
slightly
different lyrics was a good move on the "Un-carrier's" part, and once you embrace the undoubtedly intentional cheesiness of the new 60-second ad, you may even learn to appreciate its breezy tone and family-friendly humor.
The "Specfinity" van at the very end of the video is also a nice, cheeky touch, and for the most part, the commercial does a decent job of highlighting the key strengths of
T-Mobile
's Home Internet network: affordability, speed, and extremely easy setup.
It remains to be seen now if this is the only "2023 Big Game Day" ad the company plans to run or if there's something else about phones and phone service also in the pipeline,
as was the case last year
.