Ryan Reynolds pokes fun at Verizon in new non-Super Bowl Mint Mobile ad
5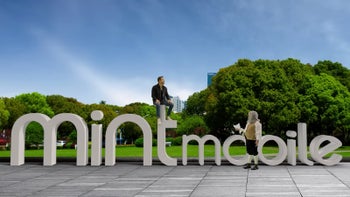 The "Big Game" is right around the corner, and we all know what that means from both an athletic and marketing perspective. The top brands across many different domains are undoubtedly preparing to debut their most expensive commercials of the year, although as always, there are also companies that will try to generate similar levels of attention in a simpler, much cheaper, and often more effective way.
Case in point, Mint Mobile, the small 2015-founded wireless company partially owned by none other than Ryan Reynolds. Given that Mint is currently offering unlimited talk, text,
and
high-speed data for as little as $60 for 90 days (!!!), we're certainly not surprised to see its main Super Bowl LVII spot released early on YouTube and Twitter.
Starring Reynolds himself, as well as four-time Tony Award winner Harvey Fierstein, the 50-second ad will most definitely not air on live TV during the most highly anticipated football game of the season, nonetheless drawing millions of eyeballs to the mobile virtual network operator's official social media channels already.
Like many past Mint Mobile promotional videos and publicity stunts, this does an excellent job of both informing the nation of the tiny carrier's perks and benefits and providing a healthy dose of effortless humor.
Relying on both Reynolds' and Fierstein's natural charm, the commercial is equal parts self-deprecating and competition-spoofing. If the setup feels familiar, that's probably because Verizon ran an extremely similar (but far less humorous)
ad late last year
starring SNL comedian Cecily Strong, a gargantuan outdoor logo for some reason, and perhaps even more baffling, Academy Award nominee Paul Giamatti as Albert Einstein.
In contrast, Harvey Fierstein plays Isaac Newton (because why not?) with hilariously little effort, while Ryan Reynolds does what he does best, delivering his cheeky lines with lighthearted sarcasm and flawlessly driving the spot's main point home: that you'd be a fool not to try out Mint Mobile for the low, low price of... $0.
That's right, Mint is (still)
giving away 30 days of service
on the "nation's largest 5G network" (cough, T-Mobile, cough), including unlimited talk and text and 10 gigs of data. Or you can take advantage of the aforementioned deal and pay $60 for three months of unlimited everything. No wonder
T-Mobile is reportedly considering a bid
for this decidedly ambitious, totally unconventional, and cost-conscious company.