T-Mobile may have to stop calling its Home Internet network 'fast' and 'reliable' soon
17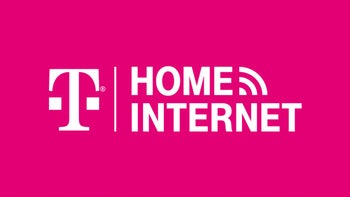 A mobile network operator first and foremost (and a very popular one at that), T-Mobile got involved in the home internet war relatively recently, seemingly putting more and more financial and advertising effort into challenging industry heavyweights like Comcast, Charter, and Verizon over the last few months.
The "Un-carrier's" aptly named and
fast-growing Home Internet service
makes some big promises despite its ultra-low price point, and although anecdotally many of its
1 million+ customers
appear to be largely satisfied with how the network delivers out in the real world, the National Advertising Division is taking a stand against a number of claims characterized as insufficiently supported by hard, objective evidence.
In case you don't know what we're talking about here, this is an independent department of the BBB National Programs organization tasked with evaluating the truth and accuracy of national advertising, as well as settling disputes between companies... like Comcast and T-Mobile.
What exactly did T-Mobile do wrong?
In
the NAD's view
, quite a few things are not right in some of T-Mo's recent Home Internet marketing materials, with the biggest and arguably most important point of contention concerning the network's speeds.
While it seems impossible to contest that
some
"T-HINT" users can get blazing fast service in the comfort of their homes, the evidence is not "sufficient" to conclude that
all
customers have access to "speeds above the Federal Communications Commission's standards for high-speed broadband internet."
As such,
T-Mobile
may need to either drop the "fast" and "high-speed" advertising labels for its Home Internet network entirely or add a series of disclaimers and clear warnings of the major differences that can be experienced from region to region and from customer to customer.
Network reliability is another matter where the National Advertising Division ruled against Magenta, finding no "reasonable basis to support" the idea that T-HINT users could "maintain a dependable internet connection" at all times and "consistently" squeeze "fast speeds and service without disruption."
In this case, the recommendation is crystal clear and there's no middle ground that T-Mobile can walk with warnings, explanations, and asterisks. The NAD wants the "Un-carrier" to stop calling its Home Internet service "reliable", as that can send a confusing or outright misleading message to potential new adopters of the network.
So what happens now?
Although we don't have a crystal ball to show us what the future holds, the simplest and safest-to-predict answer is... not much. That's because these decisions are not final, and as always, T-Mo is intent to seek a reversal of "parts" of the NAD's latest ruling with an appeal to the National Advertising Review Board (NARB).
Even if the company's "guilt" will stand after the completion of said appeals process, these non-profit organizations and agencies don't really have the authority to enforce their rules and verdicts, merely making "recommendations" that operators can comply with... or not.
Because T-Mobile has done
these kinds of dances before
(
more than once
), what's most likely to happen here is see some older ads discontinued and newer materials lightly revised with
slightly
less bombastic but still not entirely accurate or independently verifiable claims.
Then we'll almost certainly see Comcast (or Charter, or Verizon) bring a new challenge to the National Advertising Division, and the cycle will go on and on. But while advertising will never be a 100 percent truthful and accurate business, it remains important for customers to know which claims are unclear and which are demonstrably false.
To Magenta's credit, the latest Comcast complaint to the NAD did result in a couple of claims being evaluated as accurate or "reasonable", with several other "challenged savings claims and a testimonial" getting the axe before they could be judged in any way.