Spotify wants to track your location 'from time to time', which feels wholly unnecessary
4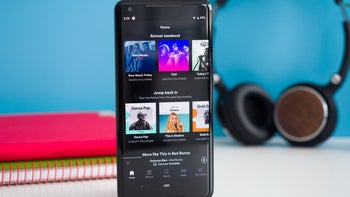 Launched way back in 2014, Spotify's Premium Family plan was
revised a couple of years later
to allow up to six different users on the same account to stream unlimited music with no ads or interruptions in exchange for only $14.99 a month in total. The catch is the primary account holder and all other family members need to reside at the same address to qualify for this deal, which is a pretty old rule that the service wasn't very preoccupied to enforce until recently.
Last year,
Spotify tried to crack down on rulebreakers
that share their accounts without being related or living in the same place, but unsurprisingly, a lot of people reacted negatively to the company's attempts at "verifying", aka tracking, their location. Consequently, the new verification policy, which was merely being tested on a relatively small scale in a handful of markets, got abandoned before reaching a general implementation phase.
But surprise, surprise, it appears
the platform's legal terms
were discreetly modified last month to include a section bound to cause a lot of controversy yet again. In addition to asking for home address verification from all Spotify Premium Family subscribers upon first activating one such account, the service may now ask "from time to time" for "re-verification" in order to "confirm that you are still meeting the eligibility criteria."
In other words, Spotify wants to check on your location "from time to time", which sounds like a pretty sketchy behavior from an app that really doesn't need that kind of information to do what it does best. For what it's worth, a company spokesperson highlighted in a short statement to
Cnet
that Spotify does not store your location data or keep tracking you once the verification procedure is completed. Also, all sensitive data is encrypted and "can be edited by the plan owner as needed."
Still, given all the scandals involving the misuse of this type of information by so many tech giants, services, and apps, it's easy to understand why Spotify subscribers might feel nervous sharing their location (using GPS coordinates no less) from "time to time." There's also the question of Spotify's definition of the word "family", as real-world family members often live apart.