Sony Xperia 1, Xperia 10, and Xperia L3 leak in full: specs, features, and prices
22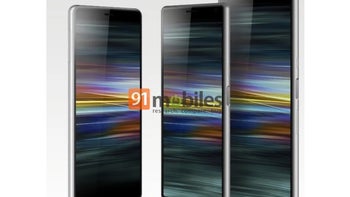 Even though the first renders anticipating Sony's next mobile flagship redesign were
revealed a whopping three months ago
, the Japanese company somehow managed to keep a much tighter lid on pre-MWC leaks than essentially all its rivals. But now the jig is up, and mere hours after hearing from a rock-solid source that the presumed Xperia XZ4 is ultimately set to be named the
Sony Xperia 1
, the equally trustworthy folks over at
91mobiles are giving us a treasure trove of unreleased information
.
As repeatedly rumored over the past few weeks, this rebranded high-ender will be joined by a mid-range duo consisting of the
Sony Xperia 10 and 10 Plus
, as well as an entry-level
Xperia L3
, on stage
in Barcelona on February 25
. Without further ado, here's everything you need to know about Sony's entire MWC 2019 product lineup.
Sony Xperia 1 - all about that display
Who needs gimmicky holes and universally panned notches when they got state-of-the-art 4K HDR OLED technology? That's a world first, mind you, as the
Xperia XZ2 Premium
pairs 4K resolution with a lower-quality LCD panel, while the
Xperia XZ3
"settles" for a 2880 x 1440 pixel count on a beautiful OLED screen.
The massive 6.5-inch "CinemaWide" display of the Sony Xperia 1, meanwhile, is expected to stand out in a number of ways, from an unusual 21:9 aspect ratio to an Ultra HD resolution circling the 4,000-pixel mark to HDR support to OLED technology. All of that to take your Netflix binge-watching sessions to the next level on the move, but also to let you enjoy your 4K HDR video creations recorded in 21:9 format on a device you can fit in your pocket.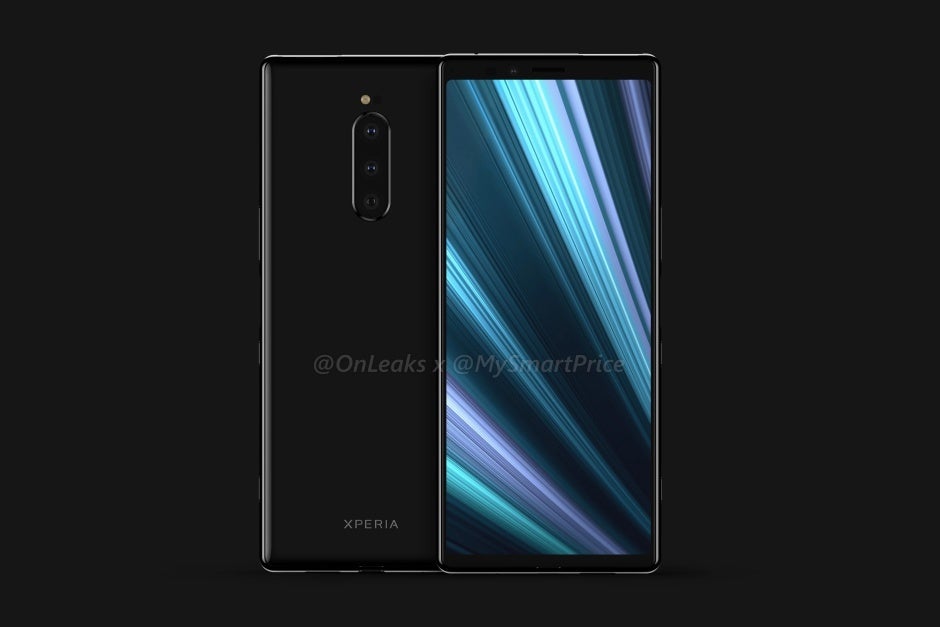 A premium metal-and-glass device, that is, with a water and dust-resistant body, a side-mounted fingerprint scanner, and a significantly smaller battery than
it was rumored at one point
. While we were always skeptical of the prospect of a razor-thin phone packing a hefty 4,000 mAh cell, the newly speculated 3,300 mAh capacity of the Sony Xperia 1's battery is... a little disheartening. Especially when thinking about that insanely high-quality screen. The
Xperia XZ3
came with an identical battery and lower-res display, mind you, which delivered overall mediocre endurance results.
For what it's worth, a hot new Snapdragon 855 processor is expected to be in charge of both raw speed and energy efficiency, coupled with 6GB RAM. That's still a perfectly adequate memory count for a high-end handset also tipped to offer 128 gigs of internal storage space, a USB Type-C port, pre-loaded Android 9.0 Pie software, and for the first time on a Sony phone, a triple rear-facing camera unit.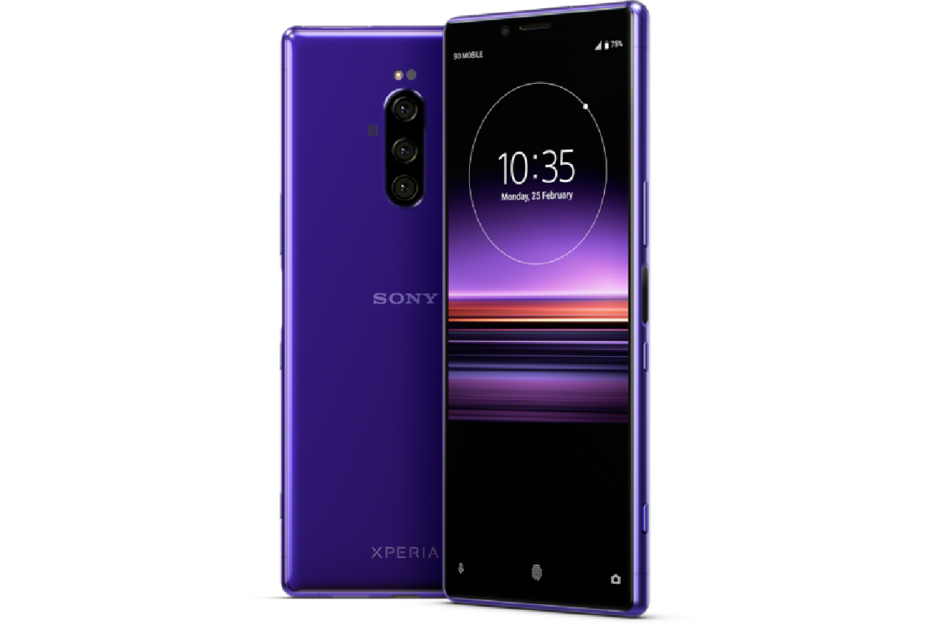 Like the battery size, the three shooters may not be
as impressive as initially rumored
, each sporting 12 megapixels and obviously handling different tasks, from "normal" photography to super-wide-angle shots to telephoto tricks, i.e. portraits and whatnot.
All in all, the Sony Xperia 1 is certainly an... interesting device that could cost roughly as much as the Xperia XZ3. Namely, CHF 1,099 in Switzerland, which technically converts to $1,100, but should ultimately equate to around $1,000 in the US when taxes are eliminated. The truly sad thing about this is we may have to wait until June to be able to buy the phone.
Sony Xperia 10 and 10 Plus - not affordable enough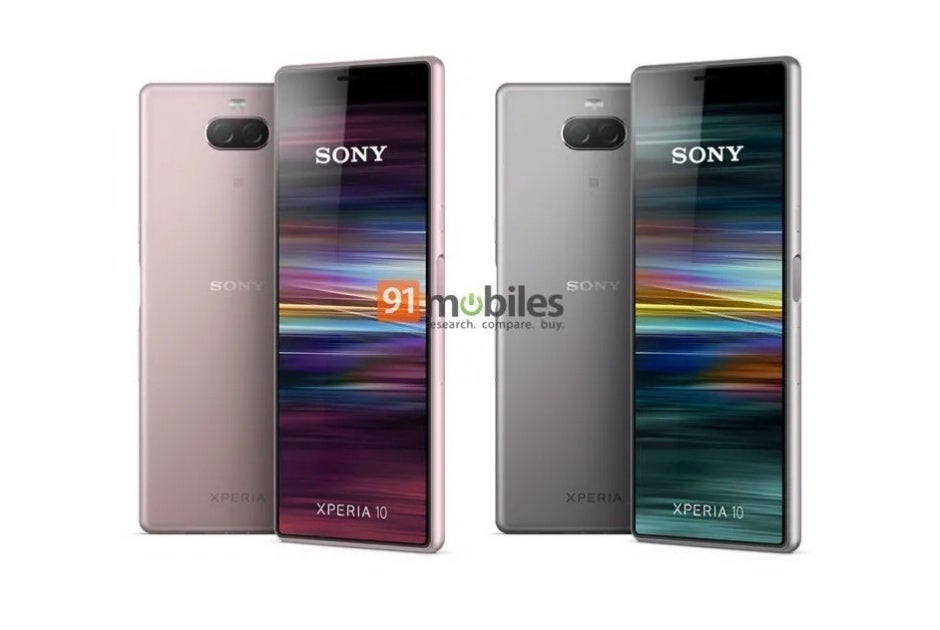 Pretty
thoroughly leaked already
, these bizarrely named sequels for last year's Xperia XA2 duo may have quite a bit of difficulty proving their worth at rumored prices of CHF 399 and 499. That's likely to translate into a $350 tag for the "regular" Xperia 10 and $450 or so as far as the plus-sized variant is concerned.
The two mid-rangers should follow the Xperia 1's extra-tall 21:9 aspect ratio suit while naturally downgrading the screen resolution to the Full HD+ mark. The 6-inch Sony Xperia 10 is expected to pack a relatively unremarkable Snapdragon 630 SoC, as well as 3GB RAM, and a wholly unimpressive 2,870 mAh battery. The 6.5-inch Xperia 10 Plus should bump all that up to a Snapdragon 636 processor, 4 gigs of memory, and 3,000 mAh juice, which still doesn't sound great.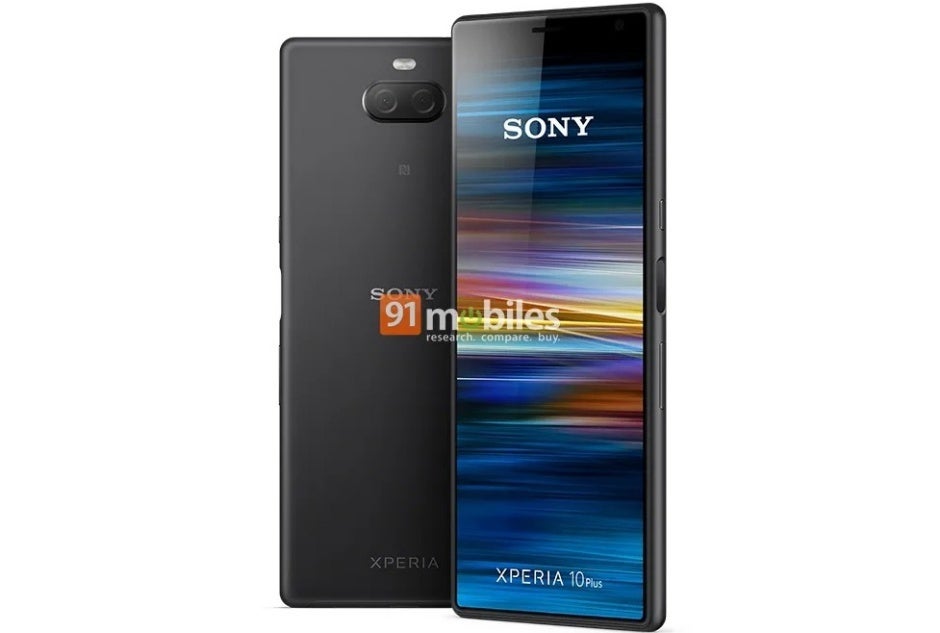 On the bright side, both devices will reportedly come with dual rear camera arrangements, combining 13 and 5MP sensors on the Xperia 10 for 21:9 video recording support and bokeh effects, and 12 and 8MP lenses as far as the Xperia 10 Plus is concerned for bokeh photography and double optical zoom action.
Sony Xperia L3 - a blast from the past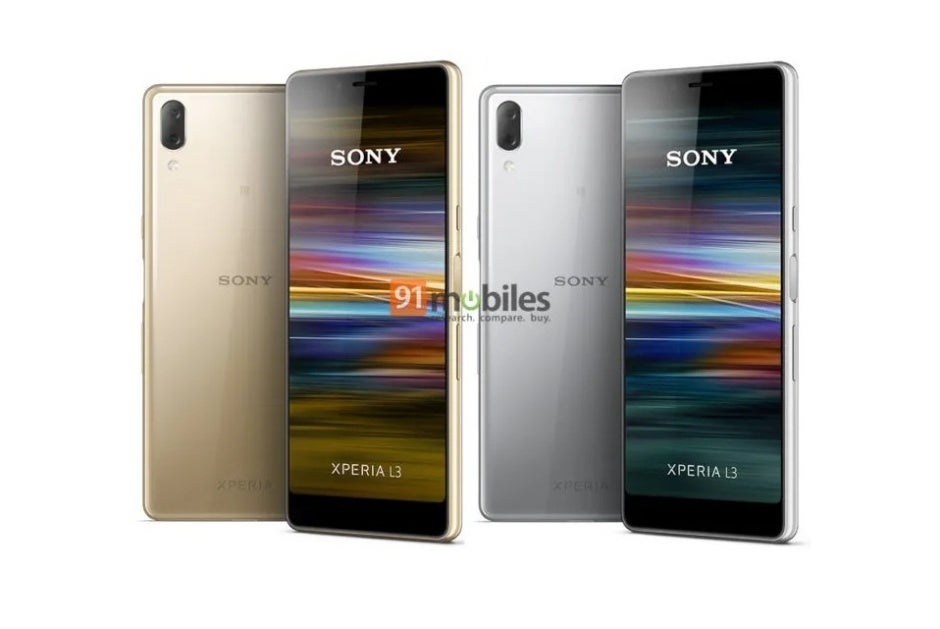 We haven't talked a lot about the company's upcoming entry-level handset, because... there's not much to talk about. The design is seriously outdated, the MediaTek 6762 processor far from ideal, and Android Oreo in 2019 is simply unacceptable. Curiously enough, the Xperia L3 could come with a larger 3,300 mAh battery than the Xperia 10 and 10 Plus, despite sporting a smaller 5.7-inch screen (with a humbler HD+ resolution).
Like the other three
Sony phones headed for MWC
, this is also expected to feature a side-mounted fingerprint reader, and at least at first glance, the 13 + 2MP dual rear-facing shooters and 3GB RAM don't seem all that bad for a low-cost device. The problem is there are better phones on the market already priced between $150 and $200, where we expect the Sony Xperia L3 to be positioned.