Sony essentially confirms Xperia XZ4 launch at MWC with 'new perspective' teaser
11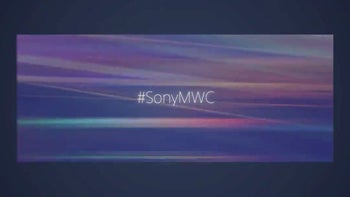 As Samsung plans to unveil the
Galaxy S10 lineup
and highly anticipated
Galaxy Fold
several days before the 2019 Mobile World Congress, while Huawei will apparently keep us waiting until
next month for the P30 launch
, this year's
MWC
needs a different hero. Many companies are likely to try to capture the Barcelona limelight with buzzworthy 5G-related announcements and foldable demonstrations, but although
Sony's phones have dwindled in popularity
these past few years, it would be foolish to disregard the Xperia XZ4.
Of course, Sony has several Android devices reportedly prepared for a February 25 announcement in Barcelona at 8:45 CET (2:45 EST), and the high-end XZ4 is actually
not the only one
widely rumored to come with an unusually tall screen. But it's pretty obvious which model the company is attempting to build buzz for here. Hopefully, less cryptic videos will follow, perhaps showing the real-world display and design of the Sony Xperia XZ4 instead of a super-wide outline suggesting essentially nonexistent bezels.
Compared to last year's 16:9 Xperia XZ2 Premium and 18:9 Xperia XZ3, the 21:9 Xperia XZ4 certainly looks sleek in its factory CAD-based renders, but both a noticeable forehead and chin will remain in place. Oddly enough, there are no rumors about the XZ4 or any other new Sony phone coming to MWC possibly offering 5G support. That's despite the fact the company has repeatedly suggested its
comeback hopes are relying primarily
on the next big thing in terms of cellular connectivity.