Samsung wraps up its US Android 11 rollout for the Galaxy S20 FE
1
We may earn a commission if you make a purchase from the links on this page.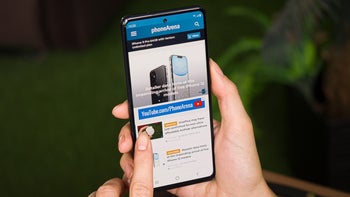 The same seems to go for
owners of US unlocked S20 FE units
, which means Samsung has managed to complete yet another One UI 3.0 rollout stateside (and presumably, worldwide too).
As you may already be aware, Big Red sells an aptly named S20 FE 5G UW variant of Samsung's affordable 2020 flagship compatible with its
blazing fast Ultra Wideband network
(in addition to the newer
low-band "nationwide" 5G signal
). Unfortunately, said model cannot be purchased directly from the nation's largest carrier at any sort of meaningful discount right now unless you have something fairly new and in mint condition to trade in.
Of course, if you're patient, that's likely to change in the not-too-distant future, and the same goes for the update status of the T-Mobile-specific Galaxy S20 FE version. Our original story follows below.
##
While Samsung continues to
distribute Android 11 updates left
,
right
, and
centre in European markets
, teaching its rivals an incredibly valuable lesson in software support, the top US wireless service providers are also outdoing themselves, pulling off unusually quick over-the-air rollouts of their own.
Following
an international start just a few weeks back
, the Galaxy S20 FE is reportedly getting its first taste of Android 11-based One UI 3.0 goodies on AT&T as we speak. That may not sound like a remarkable turnaround time on Ma Bell's part, but compared to similar expansions for other
Samsung
devices in previous years, this is actually a pretty decent achievement.
Commercially released just a little over three months ago, the surprisingly inexpensive 5G-capable
Galaxy S20 FE
has already been treated to
several software updates
, although this is actually the first one that takes place in... auspicious conditions.
Speaking of the handset's pretty much unrivaled affordability, speed-addicted bargain hunters may want to know the Snapdragon 865 powerhouse is currently available for... $0 at
AT&T
with a new line or an upgrade of an existing one
and
an eligible device trade-in. Alternatively, you can buy an unlocked model at $100 off its $699 list price on Amazon, although if history is any indication, that particular variant will likely keep you waiting for a slice of Android 11 pie for a few more weeks.