Samsung's 128GB Galaxy Note 9 is expected to cost the same as a 64GB Note 8
13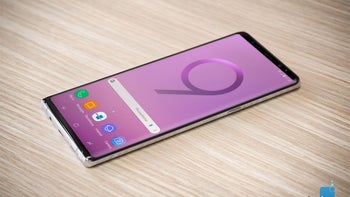 Even though the
Galaxy S9 duo
hasn't
exactly sold like hotcakes
, Samsung appears to be expecting its hardcore fans to (digitally)
line up
for
the fast-approaching arrival
of a largely repetitive
Galaxy Note 9
. One of the reasons the company might be optimistic about its "next big thing's" success is an
oft-rumored pricing structure
of late that may not feel so enticing at first glance.

But upon further review, this fall's new S Pen-wielding powerhouse could start looking like an outright bargain. At least if the latest gossip out of Korea proves legit, which is pretty much guaranteed given the reputation and track record of the regional publication claiming to have verified this information with both inside sources and wireless service providers.
Just like its forerunner, the Samsung Galaxy Note 9 is tipped to fetch as little as KRW 1,094,500, roughly converting to $975 today. That's certainly not affordable, but the entry-level Note 9 configuration should offer 128 gigs of internal storage space, compared to the
Note 8
's 64GB capacity in a lower-cost variant.
The Galaxy Note 9 is also expected to come bundled with a
greatly enhanced S Pen
, while borrowing the dual rear-facing cameras from the
Galaxy S9+
(Dual Aperture sensor included), placing the fingerprint reader in a better spot, and perhaps most importantly, upgrading battery capacity to around 4,000 mAh.

All that new stuff, along with an unsurprisingly faster processor, should make the Note 9 soon a much better deal than the Note 8 last year. An unchanged price in Korea could also mean Samsung's new 128GB flagship will cost the same $929 unlocked stateside as its 64 gig predecessor. Meanwhile, the 512GB Galaxy Note 9 variant is expected to be slightly pricier than a 256 gig Galaxy Note 8, at 1,353,000 won, or $1,200, compared to KRW 1,254,000.