Samsung Galaxy Note 9 S Pen features revealed via leaked Galaxy Tab S4 firmware
59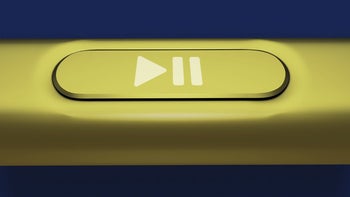 Samsung is going to release not one, but two S Pen devices this year — the venerable Galaxy Note 9 and the Galaxy Tab S4. Since both are inching closer to launch, the rumor mill has been spinning full force over the past weeks and months, revealing interesting new info about design, specs, and new features. Curiously, seems like one of the biggest updates coming to the Galaxy Note 9, and the Galaxy Tab S4 by the looks of it, has to do with the S Pen stylus.
Recently, we've heard rumors that the new
Samsung S Pen will be Bluetooth-enabled
and capable of a plethora of new tricks. We even speculated about some of the
rumored, new S Pen features
, and now, after a firmware build for the Samsung Galaxy Tab S4 was leaked online (and subsequently torn down), we can confirm some of the S Pen features that are likely coming to both the Galaxy Note 9 and Samsung's new Tab slate.

After performing a teardown of Samsung's
AirCommand
app (version 3.0), the folks over at
XDA
have discovered a number of new S Pen features coming to the Galaxy Tab S4, that will likely debut on Note 9 as well. As can be expected from the a Bluetooth-enabled device, a lot of the new features allow the S Pen to remotely interact with its host device. Here's a summary of what XDA has discovered in the app:
Control music with the S Pen. This one we expected. We still don't know how it's going to work exactly, but our guess would be that pressing the S Pen button once would serve as play/pause, while pressing it twice in quick succession would skip to the next track.
Use the S Pen as a remote camera shutter. This is another feature that we expected and it could come in handy if you're taking group shots and have your phone propped somewhere.
Remotely unlock the Galaxy Note 9 with the S Pen out of the phone. This could save you a couple of taps.
Expanded AirCommand integration. In other words, more apps will have support for unique S Pen features (or at least shortcuts) that should be accessible from the AirCommand menu and change on a per-app basis.
Press and hold the Pen button to open any app or S Pen feature.
Set up single and double press Pen actions.
Since the Galaxy Note 9 and the Galaxy Tab S4 are expected to feature identical S Pen styli (as has been the case with Note phones and Galaxy tablets in the past), it is very likely that many, if not all, of the features unearthed from the leaked Tab S4 firmware will also be available on the Galaxy Note 9.
So, any new features you find particularly exciting? Tell us in the comments below!
ALSO READ: