Google has the Pixel 4a 5G on sale at deep discounts (with certain conditions)
0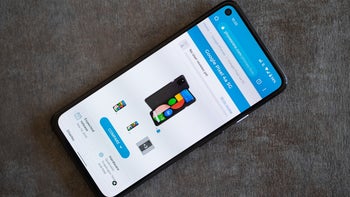 By pricing its first-ever 5G smartphones at $500 and $700 right off the bat, it sure looked like Google didn't leave much room for any crazy
Black Friday discounts
. But while the Pixel 4a 5G is indeed unlikely to go on sale next week
on its manufacturer's official US e-store
, the search giant's MVNO (mobile virtual network operator) already has the 6.2-inch handset listed at only $299 and up.
Obviously, you'll need to meet a couple of conditions to save the full $200, but we're not talking about anything too difficult or complicated like a device trade-in or BOGO (buy-one-get-one) arrangement.
Instead, all you have to do is activate
the 5G-enabled Pixel 4a
on a new "full service" plan and port in an existing number from a different carrier within 30 days of receiving a shipment confirmation email after actually ordering the phone on the Google Fi website.
New members of an existing group plan are eligible for the same $200 discount, mind you, while existing Fi customers looking for a simple upgrade will have to settle for a $150 markdown. Better yet, this already decent deal can be combined with
Google
's excellent trade-in program to save you even more money. For instance, an iPhone 8 in good condition can net you up to $375, essentially making the Pixel 4a 5G cheaper than free.
Then again, it's important to keep in mind your trade-in savings will be applied to your bill as service credit, so you'll still have to spend $299 or $349 for your next big phone with stock Android, a phenomenal camera (especially by mid-range standards), a reasonably fast Snapdragon 765 processor, 6 gigs of RAM, 128 gigs of internal storage space, a large 3,885mAh battery with fast charging capabilities, and both low and mid-band 5G connectivity.