Check out the funky design of the upcoming jumbo-sized OnePlus Pad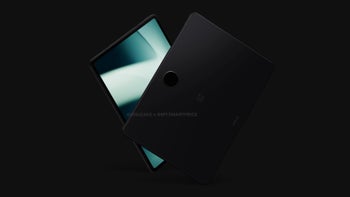 What's generally considered unconventional in the tech industry has basically become tradition for OnePlus over the years, which made it... not that surprising to see the company
confirm the imminent arrival of its first-ever tablet
and the
reportedly redundant 11R handset
out of nowhere on its official Indian website.
Given that the OnePlus Pad was still entirely shrouded in mystery ahead of its February 7 launch alongside the aforementioned 11R and
11 5G phones
, we obviously expected the company to reveal more about its rookie iPad-rivaling effort in the very near future.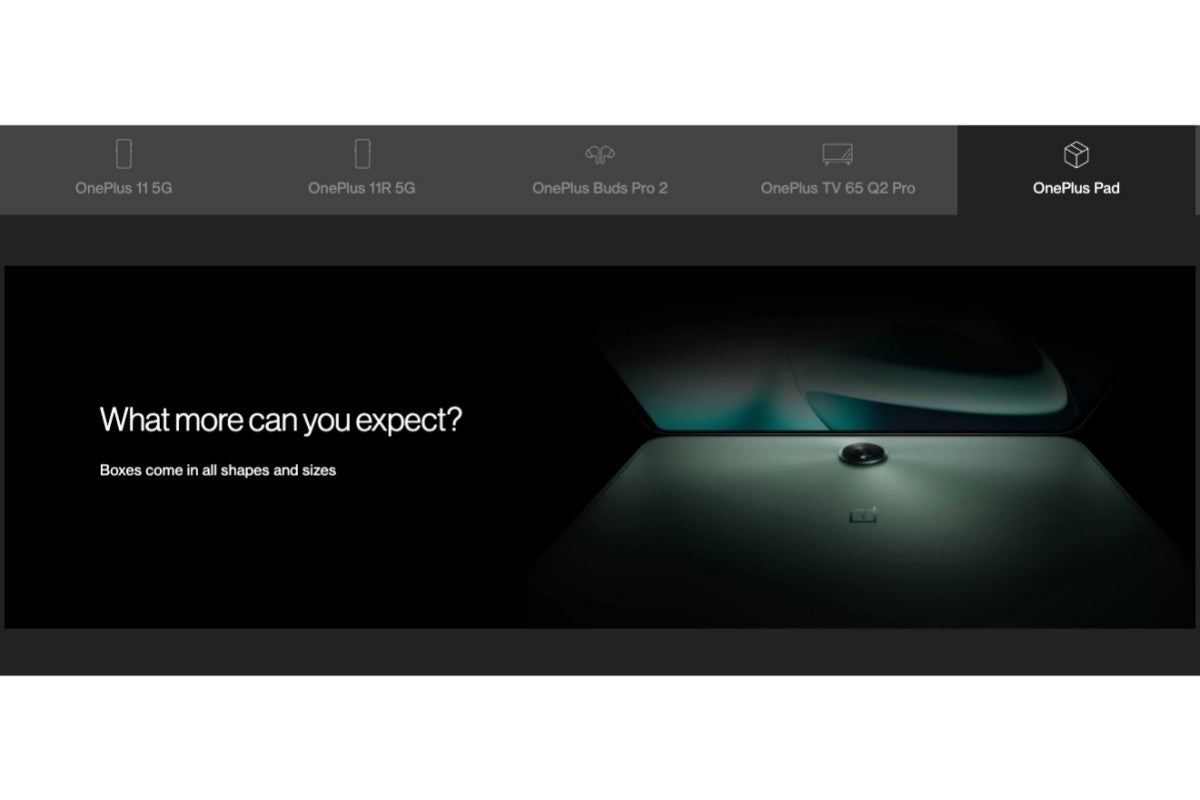 Official OnePlus Pad teaser image
While the OnePlus Pad doesn't look all that different from other jumbo-sized Android slates available today when viewed from the front, its back is definitely something... special, including a large round ring at the center (of one of its sides) that will house a mysterious camera system.
We don't even know if the rear-facing camera setup will be composed of one or two sensors, let alone the specifications of said shooter(s), but this decidedly unorthodox visual choice guarantees the OnePlus Pad will stand out from the 2023 tablet pack in at least one notable way.
It's now also obvious that we're not looking at a
simple clone of the 11-inch Oppo Pad
with a different brand slapped on it, although most of the key specs and features remain under wraps for the time being.
Today's leaked renders seem to strongly suggest that the first-of-a-kind OnePlus Pad will rock a built-in pen allowing it to go directly up against Samsung's Galaxy Tab S8 family, as well as an
iPad 10-style landscape
front-facing camera.
Purportedly made entirely out of premium metal, this bad boy continues to keep us wondering about things like screen resolution, battery capacity and speeds, processing power, storage, and memory, which means it's impossible to predict whether its price point will end up closer to
Apple's "regular" new iPad
or something like the
Galaxy Tab S8 Plus
.
Unfortunately, official US availability seems out of the question, and an exclusive release in India at some point next month is a definite possibility.