The OnePlus Pad is the brand's first 'flagship' tablet, and it's pretty much unmistakable
6
We may earn a commission if you make a purchase from the links on this page.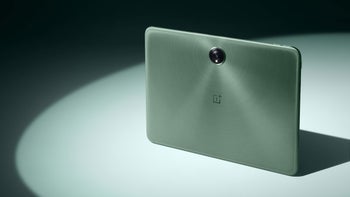 With
global tablet sales on the decline
again after a couple of years of surprising and substantial growth deriving largely from shifting consumer needs and preferences in the face of a deadly pandemic, this may not feel like the best time to join the Apple-dominated market.
A flagship device with a lot of screen and a premium design
While the company's rookie tablet effort was at one point rumored to clone both the external appearance and internal specifications of last year's
Oppo Pad
, we're delighted to report that hasn't exactly proven to be the case.
Although the two "cousins" do share a bit of a physical resemblance from the front, the OnePlus Pad's behind is incredibly easy to pick from a lineup even if you completely ignore the brand logo at the very center of its back panel.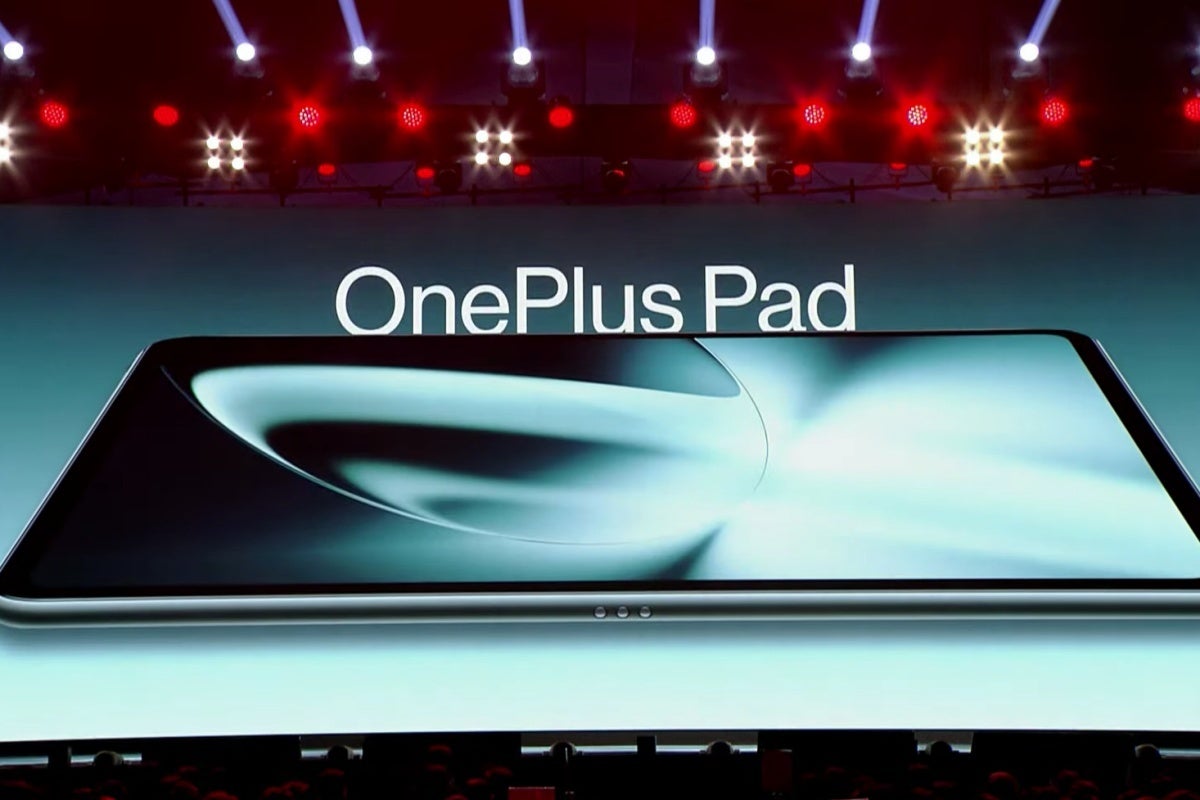 Looking up from said logo when holding the 11.6-inch slate in landscape orientation, you'll find an unusually large camera ring (for a tablet) that doesn't seem to resemble anything else on the market today, thus helping to easily distinguish the OnePlus Pad from the current crop of eerily similar jumbo-sized Android devices... for better and for worse.
Whether you like the positioning and size of that unconventional rear-facing camera module or not, you'll undoubtedly appreciate all the effort put into making this thing feel and look robust and "premium." A so-called "cambered frame" should help with your grip and all-day comfort, a "self-developed Star Orbit metal craft" aims to "shine unparalleled beauty and texture" into an aluminum unibody construction, and the "iconic" Halo Green hue sends a complex message of "life, passion, rawness, strength, and vitality" to the user.
Simply put, this is an undeniably eye-catching device that breathes elegance and style through its every pore, down to the razor-thin bezels making an impressive 88 percent screen-to-body ratio possible.
Said 11.61-inch screen stands out with an "industry-first" 7:5 aspect ratio that OnePlus claims will deliver unrivaled on-the-go entertainment, as well as state-of-the-art 144Hz refresh rate technology. The resolution is not bad either, at 2800 x 2000 pixels, and the high-quality display also supports up to 5000 nits of brightness.
Other flagship features and an unknown price
Is the OnePlus Pad a true
iPad Pro (2022)
rival in terms of raw power? Definitely not, but with a MediaTek Dimensity 9000 processor under that beautiful hood, it should prove zippy enough to take on Samsung's high-end
Galaxy Tab S8
family, for instance.
OnePlus is also right to call its first tablet a "flagship" as far as battery capacity and charging speeds are concerned, with the 9,510mAh cell promising to keep the lights on for more than 12 hours of uninterrupted video watching or an entire month (!!!) in standby and 67W SuperVOOC technology filling up that large tank in only 80 minutes or so.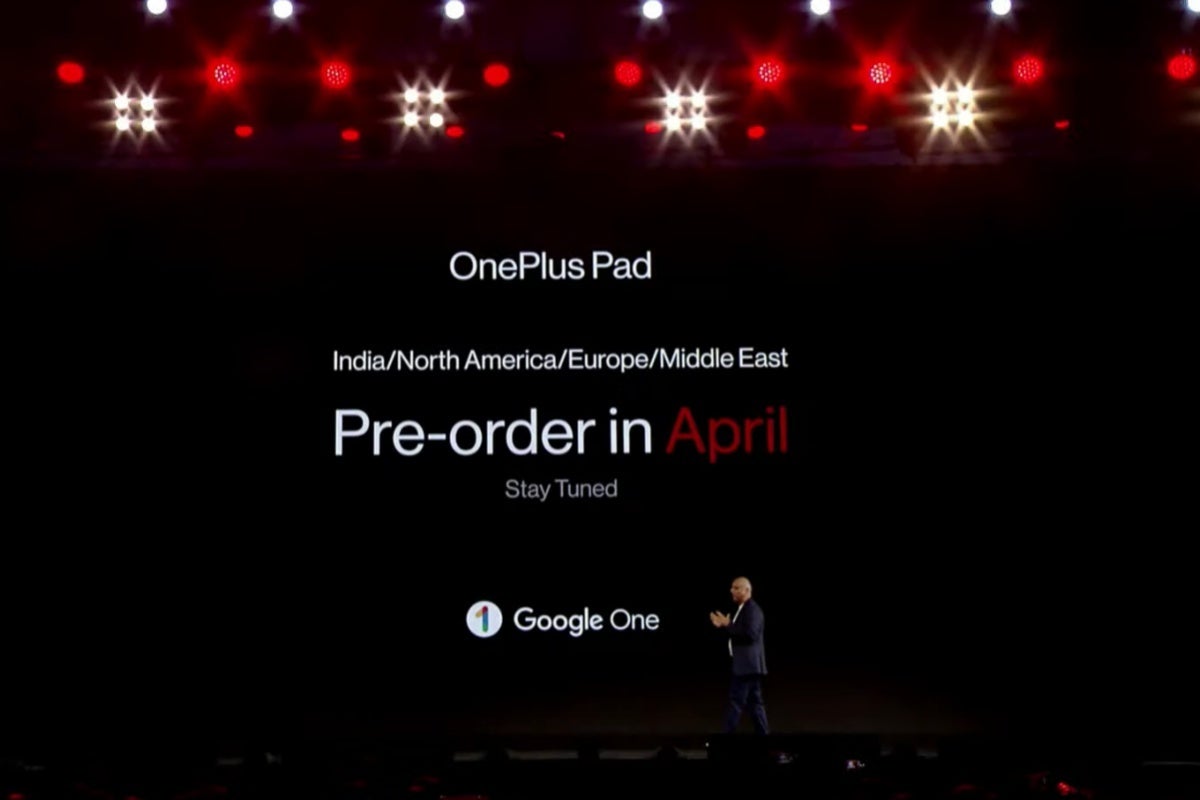 Granted, that's not quite as impressive as what the
OnePlus 11
handset offers in the charging capabilities department, and even the OnePlus Pad's RAM count is downgraded from that of its little brother.
Still, 8 and 12GB memory options are pretty darn good for such an overall feature-packed tablet likely to undercut the aforementioned 11-inch Galaxy Tab S8 and latest iPad Pro 11 and 12.9. Unfortunately, we're left guessing as to the slate's retail pricing, although on the decidedly bright side of things, the OnePlus Pad is confirmed for a (distant) commercial release in North America in addition to India, Europe, and the Middle East. Pre-orders will kick off sometime in April, with more availability details set to come "soon."
The OnePlus Pad is compatible with proprietary OnePlus Stylo and OnePlus Magnetic Keyboard accessories as well, and whatever the official price, we suspect said companions will not be included as standard.