Global tablet sales are shrinking, but Apple's iPads continue to grow at an incredible pace
6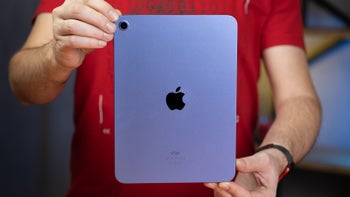 How can one best describe the market supremacy of a tech giant that accounts for
nearly half of said market's shipments
around the world during the traditionally busy holiday season? Towering? Devastating? Awe-inspiring?
Regardless of your choice of hyperbolic label,
Apple
clearly deserves great praise for what it has managed to do in the global tablet industry between October and December 2022, selling 22.5 million iPads to post incredible 28.8 percent growth over the same period of 2021 and hold a 49.2 percent market share.
That's right, almost one in two tablets sold worldwide in the final three months of last year have been iPads, enlarging Apple's slice of the pie from 38.3 percent during Q4 2021 and 37.5 percent in Q3 2022.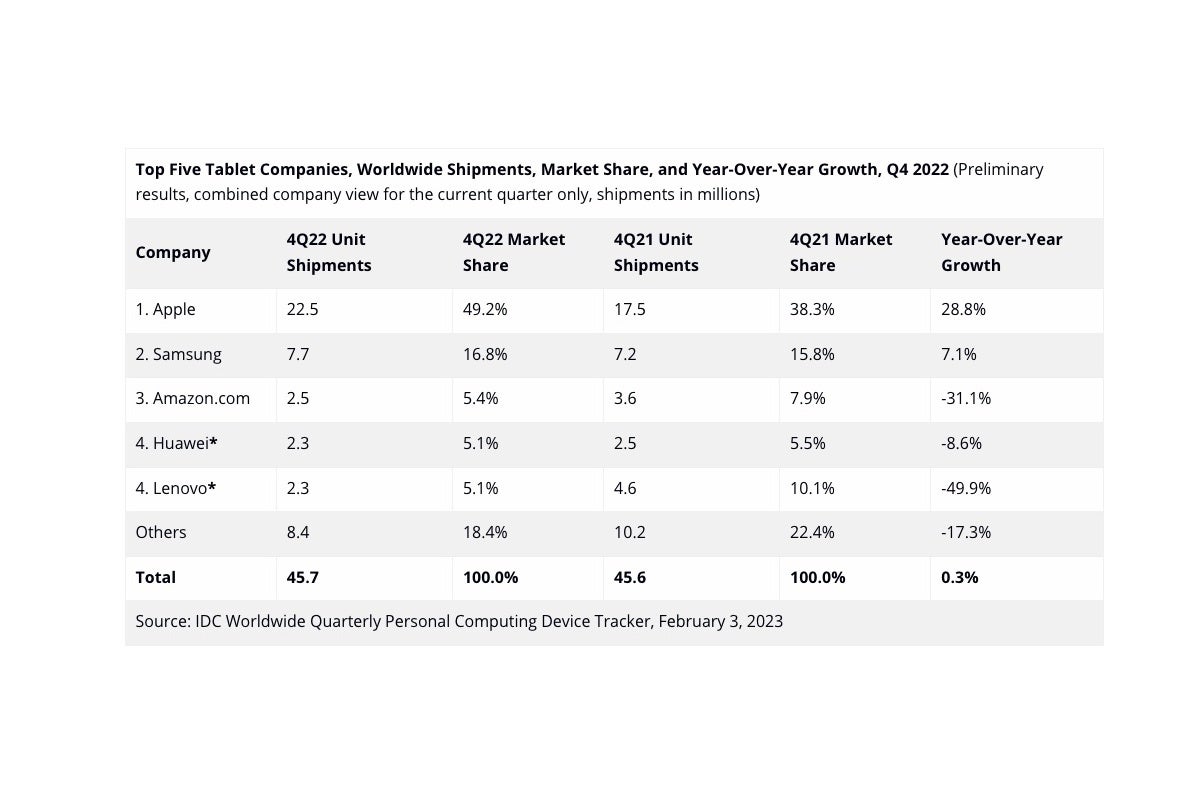 What's truly remarkable about this progress is that it came at a stagnation point for the overall tablet market, which only grew from 45.6 to 45.7 million unit shipments between Q4 2021 and Q4 2022. Of course, Apple's very positive result to end the year is easily explained by the October release of a "regular"
10th Gen iPad
with an entirely new design and
upgraded 11
and
12.9-inch iPad Pros
, all three of which evidently became instant hits.
In second place, Samsung managed to (slightly) boost its Q4 sales numbers year-over-year as well, while Amazon, Huawei, and Lenovo certainly didn't have the best of quarters.
The same goes for the market's third, fourth, and fifth-largest players as far as full-year shipments are concerned, and Samsung was also unable to improve its total 2021 figures in 2022. That leaves Apple as the lone top five vendor to record year-over-year growth in 2022, which is that much more impressive when you consider the market as a whole is shrinking.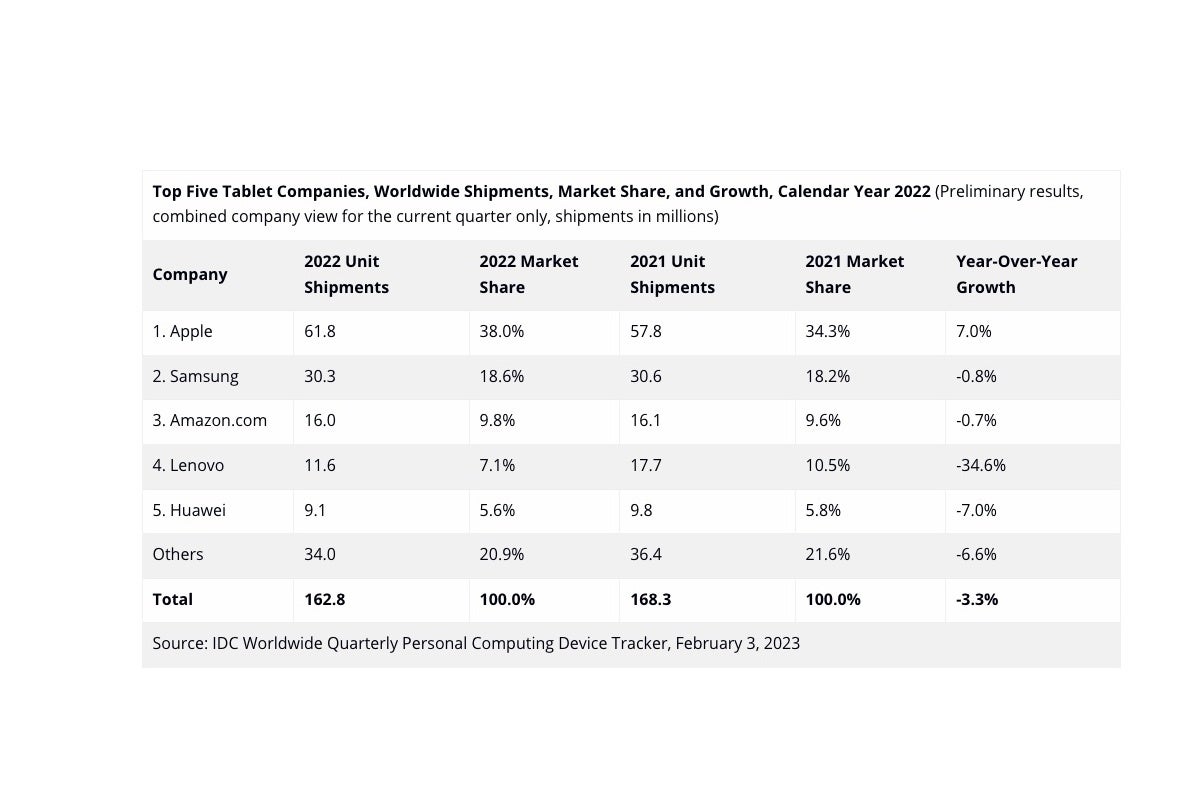 Yes, overall tablet sales were down 3.3 percent last year compared to 2021, although the decline comes after two years of "solid growth", which means global shipments are still "well above pre-pandemic levels." But will that also be the case in 2023?
The International Data Corporation (IDC) isn't ready to make any firm projections at the moment, leaving us assuming that Apple's rumored
lack of "major" iPad Pro changes this year
could further hurt the already struggling industry.