AT&T reportedly kicks off Android 11 rollout for its Motorola Razr 5G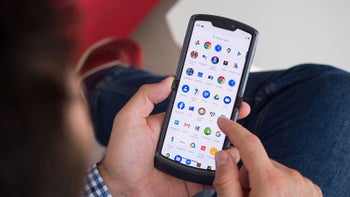 Unlike Samsung's foldable smartphones, which have caught on relatively quickly after a shoddy commercial debut back in 2019, the reimagined
Motorola Razr
and
Razr 5G
have been largely met with condescending looks and ironic smiles.
The negative reviews
of the two Android-running flip phones and the presumably modest resulting sales figures may well explain why we haven't heard much about
a potential third-gen foldable Razr
in the last few months while the competition's Galaxy Z Fold 3 and Z Flip 3 5G are in the spotlight basically all of the time.
For what it's worth,
Motorola
hasn't completely forgotten about the 5G-enabled second-gen Razr, kicking off its international
Android 11 rollout back in April
, and the same seems to go for AT&T, which is now reportedly following suit with an identical update of its own.
That probably means Ma Bell's over-the-air
Android 11
delivery hasn't reached many places and users just yet, although that's undoubtedly set to happen before long.
There's nothing low-end about the Motorola Razr 5G, mind you, which comes packing an upper mid-range Snapdragon 765 processor, as well as 8 gigs of RAM and 256 gigs of internal storage space. In case you're wondering, the decidedly eye-catching nostalgia-inducing handset is no longer sold by
AT&T
, but if you're crazy, you can still buy the unlocked model directly from its manufacturer for a whopping $1,399.99.
Recommended Stories