Google is taking a small step towards ensuring more companies will release Android 10 phones soon
4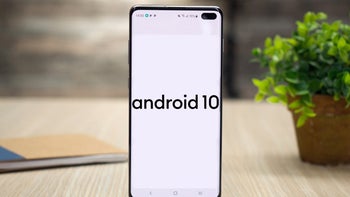 Android 10
has been out for
more than a month now
in its stable and polished form, but as always, third-party device manufacturers aren't exactly rushing to join Google's own Pixel phones in supporting this latest OS build. In fact, we can unfortunately still count the non-Google handsets officially updated to or announced with Android 10 pre-installed on the fingers of one hand, including the
Essential Phone
,
OnePlus 7, 7 Pro
, and
7T
(technically, the
Huawei Mate 30
and
Mate 30 Pro
also come powered by the newest OS version, but without Google services, what's the use?).
The good news is the search giant will soon force all its hardware-making partners to put Android 10 on new devices. The bad news is this move doesn't seem to be happening soon enough. Besides, we're not talking about any revolutionary new policy meant to reduce fragmentation. Instead, this is something Google does every year to make sure the market isn't flooded with "new" phones running old software.
To do that, Big G will be closing the Android 9 approval window on January 31, 2020,
according to an internal document obtained by XDA Developers
. Unfortunately, that doesn't necessarily mean all devices launched after that date will come with Android 10 pre-loaded. Instead, this simply means that, if a company plans to release a Pie-based phone in February, March, April, and so on, GMS approval will need to be requested before January 31.
GMS, by the way, stands for Google Mobile Services, which is precisely what the aforementioned Mate 30 and Mate 30 Pro lack as a consequence of
President Trump's trade war with China
. Without GMS certification, there's no access to the Play Store and other key apps and services like Google Maps or Chrome, so device manufacturers have to take this deadline very seriously.
For comparison purposes, you might be interested to know Google closed this same approval window for new devices on December 31, 2018 for both Android 8.0 and 8.1, and on March 31, 2018 for Android 7.0 and 7.1. As far as existing devices are concerned, companies will be allowed to seek GMS approval until Android R launches (presumably, in August or September 2020) for Android 9.0 Pie updates.