Microsoft says the Surface line is '100 percent' here to stay, new form factors coming... eventually
2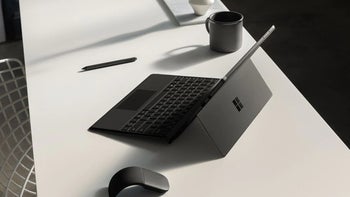 It was hard to imagine six years ago that Microsoft's Surface experiment would expand as fast as it did and achieve today's level of mainstream popularity, especially given the recent decline of both PC and
tablet sales worldwide
.
But apart from the regularly updated
Surface Pro
line of 2-in-1 detachable tablet computers, the world's most valuable company is still experimenting with various designs, product categories, and release schedules, trying to find its feet in the consumer hardware business.

The brand's relative volatility and somewhat slim profit margins (at least compared to Microsoft's immensely lucrative cloud services) have led various analysts to predict the company would ultimately halt hardware development.
That's definitely not the case right now or in the foreseeable future, according to Surface creator and Microsoft Chief Product Officer Panos Panay. In an
exclusive interview with the Irish Independent
, the nation's top-selling daily newspaper, Panay called Surface hardware "not just a core part of our strategy and at the centre of Microsoft", but also a "core part of how we build products at Microsoft."

While five years ago the Redmond-based tech giant was "still learning", trying to "figure out what hardware should do to bring software to life", the blend between the two has become an essential thing for Microsoft's current success, which is why Panay is ready to make a rare promise and forecast.

Without any hesitation, he sees the Surface line central to Microsoft's future strategy, having a "one hundred per cent" chance of sticking around "for the long run." Perhaps more excitingly, the company is "absolutely" exploring new form factors that can complete even more experiences for people at work and at home.
Recommended Stories