Surface Phone isn't dead but is being overhauled for a possible 2019 release
15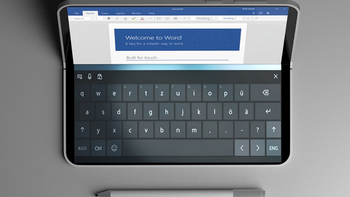 A new report published today indicates that Microsoft had three Surface projects codenamed Libra (Surface Go), Carmel (Surface Pro 6) and Andromeda. The first device, a $400 tablet made to compete with the Apple iPad, was unveiled last week. Andromeda is the foldable device that has been called the long, long awaited Surface Phone. Some renders showing the device, which were said to look precisely like the engineering samples run by Microsoft, got everyone excited. Andromeda, expected to be launched before the end of the year, was then
abruptly put on hold
at the beginning of this month.
The first possible release date for a reworked Andromeda would be late 2019, according to those inside Microsoft. Not only will the kinks need to be worked out, but an overhauled Surface Phone will need to go through the internal reviews and approval process all over again.

Make no mistake about it. While the foldable Surface Phone appears to be alive and well, it won't be released until Microsoft feels that it has a hit on its hands.
Recommended Stories