Microsoft's new 3-in-1 Office app for Android and iOS reimagines mobile productivity
3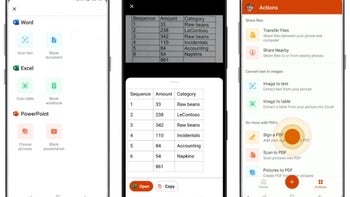 It's really no big secret that Microsoft has managed to vastly improve its mobile apps and services after pulling out of the smartphone market and throwing in the Windows Mobile towel, but the company is certainly not resting on its laurels, instead trying to find new ways to enhance your on-the-go productivity.

Instead of downloading separate versions of the three popular tools helping you create and edit documents, as well as spreadsheets and presentations, you can now find everything you need in one place. And yes, Microsoft claims the all-in-one Office mobile app will take up a lot less space on your phone compared to "multiple" installed titles. Even more importantly, the company is combining the productivity-enhancing features of its office suite so you can get all your work done without switching back and forth between different tools.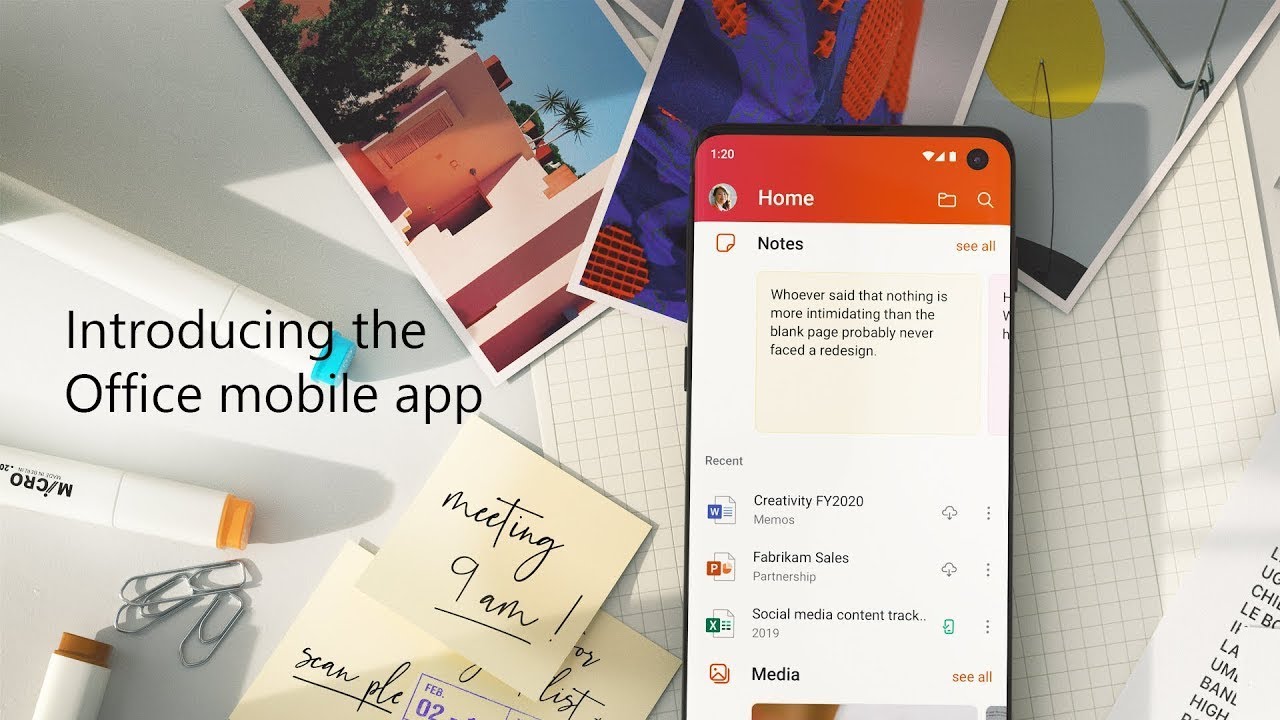 Because the camera is becoming the single most important selling point of any mobile device, Microsoft also aims to "harness the strength" of your increasingly more capable shooters by letting you instantly turn a picture of a document into an editable Word file, a picture of a table into an Excel spreadsheet, and any image stored on your phone into an editable page of a PowerPoint presentation.

Another major new Office app feature for Android and iOS handsets is an Actions pane that offers quick access to "common tasks you may encounter on a mobile device." We're talking things like PDF creation using your camera, PDF signing using nothing but your finger, OR code scanning to open files and links, text or table extraction from images saved to your phone, and file transfers between mobile devices and computers, which are all both possible and very easily accessible.
Unfortunately, the reimagined mobile productivity experience is not fully polished and finished yet, but if you want to help get it there or are just curious to try out the new suite before the masses, public previews are available for
both iPhones
and
Android handsets
, with tablet users set to join the fun... at some point too. In case you're wondering, Microsoft plans to continue to "support and invest" in the existing
Word, Excel, and PowerPoint mobile apps
as well, offering everyone the choice between a unified and a fragmented work experience.
Recommended Stories