Huawei suggests US sanctions are no big deal, as its 'core technologies' remain intact
10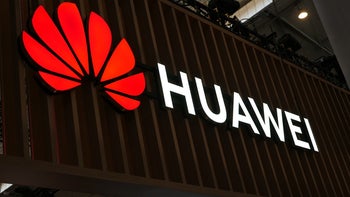 Huawei has been in the news for the last few days like never before, but unfortunately for the Chinese tech behemoth, the latest headlines are not directly related to the company's
booming global smartphone sales
or
dominant mobile networking equipment business
. Instead, everyone's talking about the possible impact of a
US ban
that was
temporarily lifted
shortly after being implemented and receiving support from
key chip suppliers
.
Interestingly, Huawei founder and CEO Ren Zhengfei was quick to downplay the importance of President Trump's seemingly generous "stay of execution" in a short interview with
Chinese state-owned newspaper Global Times
. This is
the second time
since the
long-gestating conflict
between the US administration and Huawei escalated that the company's reclusive head honcho talked to the press, sending a similar message of strength in the face of foreign adversity.
Basically, what Ren appears to be suggesting today is that Huawei didn't really need a 90-day "general license" to continue collaborating with US companies like Qualcomm and Intel, having obviously developed a contingency plan dealing with a ban that was floating around for quite some time. It's not entirely clear what measures were taken and how long they could have kept operations going as usual, but Ren remains confident US sanctions will not hurt Huawei's "core technologies" and "core business."
Nonetheless,
the world's second-largest smartphone vendor
still definitely "needs US-developed chipsets", looking to keep on working with various American partners which have "contributed a lot to Huawei's development and showed their conscientiousness on the matter." In fact, Ren claims a number of US companies "have been making efforts to persuade the US government to let them cooperate with Huawei."
That may include
Google
, which probably doesn't want competition from such a popular mobile hardware manufacturer in the software arena, and various chipmakers that know Huawei could well become self-reliant in that department relatively soon if the situation calls for such a move. At the same time, it's pretty obvious Ren Zhengfei is putting a brave face on a very delicate state of affairs that might end up costing his company dearly.