Chinese official mockingly suggests Trump should replace his iPhone with a Huawei
7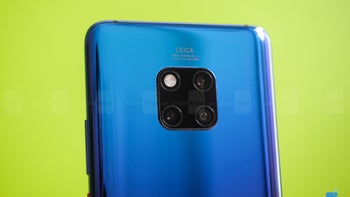 The Huawei Mate 20 Pro is not the worst thing Trump could use for his unsecured conversations, right?
US late-night talk show hosts, adult film stars, and Alec Baldwin may not be the only public figures that like to openly ridicule Donald Trump, as one of the best (thinly) veiled attacks on the US President's controversial use of mobile technology yet has been delivered by none other than China's spokeswoman for the Ministry of Foreign Affairs.

Hua Chunying, who is also the country's Deputy Director of the Foreign Ministry Information Department, had a very sarcastic and frankly hilarious response to an explosive report published yesterday by The New York Times.
The "failing" newspaper, as Trump likes to call it, quoted multiple "current and former" American officials in alleging the President's personal calls are
constantly being monitored by Chinese and Russian spies
. POTUS 45 obviously didn't waste any time in labeling the story "soooo wrong" on Twitter, but if true, Hua Chunying has an interesting security-improving suggestion.

Instead of using potentially "bugged" iPhones, "The Donald" could always switch to a Huawei handset. If that doesn't alleviate the concerns of American security experts, the next logical step would be the elimination of "all forms of modern communication" from the White House and cutting off "all ties with the outside world", according to the Chinese government official.
Clearly, someone's not too happy about the escalating
US-China trade war
, which has resulted among others in
numerous obstacles
thrown in
Huawei's path
to global mobile domination. As if the idea of Trump using, say, a
Mate 20 Pro
wasn't funny enough, Hua Chunying has also been quick to label the NY Times report as "fake news", a term popularized by the US President during his winning 2016 campaign.

Who said the American and Chinese governments can't agree on anything? Who knows, maybe the two's shared contempt for The New York Times will mark the beginning of a beautiful friendship.