Huawei reassesses goal of overtaking Samsung as production halts
26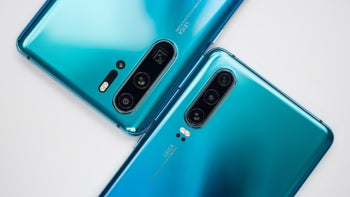 Huawei has made no secret of its plans to overtake Samsung as the world's largest smartphone manufacturer by the first quarter of 2020. But in light of its recent US trade ban, the company is
reassessing
its goal.

According to Honor President Zhao Ming, Huawei is currently looking into the possibility of adjusting its internal goals. He says it's still "too early" to say whether or not the Chinese company is capable of achieving the goals it currently has set, although things aren't looking too good.

Per sources familiar with the matter, Taiwanese manufacturer Foxconn that also assembles iPhones and Xiaomi devices recently shut down Huawei production lines. This happened because the company suddenly reduced its orders for new phones in light of weakened demand due to the US ban.

It's unclear at this point if Huawei's production cut is temporary or long-term, but the request could negatively impact Foxconn. After all, the latter reportedly hired lots of new workers earlier this year in order to cope with the growing demand for Huawei's smartphones.
On a related note, analyst Ming-Chi Kuo recently forecast a
significant drop in sales
for Huawei this year. The best-case scenario, which involves launching an Android replacement at some point in the near future, would see Huawei ship between 240 and 250 million smartphones by the end of the year, down from the previous estimates of 270 million devices. However, if the company fails to release an in-house OS by the end of the year, Huawei's shipments could fall to just 180 million devices.
Recommended Stories