Huawei is reportedly working on Google Maps alternative with 'sophisticated navigation system'
17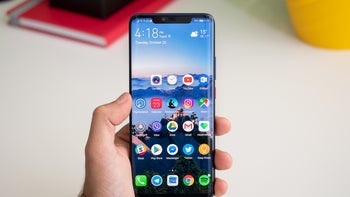 Apart from an unsurprising
new flagship smartphone duo
powered by an
upgraded in-house processor
, Huawei is reportedly planning to unveil a slew of apps and services this fall that should allow the tech giant to reduce its reliance on Google... eventually. One of these homebrewed software products is called Map Kit, according to internal sources "familiar with the matter"
quoted by China Daily
.
As the name suggests, this would essentially be Huawei's answer to Google Maps, but at the same time, it sounds pretty obvious that the Chinese company doesn't expect to efficiently replace the world's most popular web mapping service right away. Instead, the initial goal is apparently to "encourage software developers to come up with applications based on its mapping capabilities."
Said mapping capabilities, however, are not to be disregarded, as Huawei aims to leverage its extensive network of telecommunications equipment to rapidly improve the core of the Map Kit technology with positioning data harvested from over 160 countries and regions. In the long run, the plan is to offer real-time traffic information and develop a "highly sophisticated navigation system" capable of detecting when a car changes lanes, for instance.
Advanced support for augmented reality mapping is also in the cards, but first and foremost, Huawei will need third-party developers to adopt, implement, and help proliferate its Map Kit. For that to happen,
Harmony OS
has
to get off
to a flying start, attracting resources from people and companies believing Android could ever be replaced or at least challenged.
Interestingly, Huawei already has two big names in its corner supporting the Map Kit initiative. Specifically, Russia-based Google rival Yandex and Booking Holdings, the American company behind popular travel fare aggregators and travel fare metasearch engines Booking.com, Priceline, Agoda, and Cheapflights.