CIA reportedly tells allies that Huawei is funded by Chinese state security
22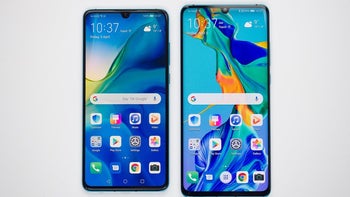 For years now, the U.S. government has been afraid of Huawei. As far back as 2012,
a Congressional report called the company, and ZTE, threats to U.S. national security
. This is because, under the laws of the communist regime in the country, tech firms can be required to gather intelligence on people and corporations. And while Huawei chairman Liang Hua said earlier this year that he would defy such a request, the U.S. remains concerned about the security of Huawei's devices and networking equipment.
U.K. newspaper The Times reports today
(via
Reuters
) that the CIA has shared with intelligence chiefs in Britain, Australia, Canada, and New Zealand, some information related to Huawei. This data reveals that Huawei has been partially funded by the People's Liberation Army, China's National Security Commission and a part of the Chinese state intelligence network. While Huawei continues to assert that it is a private company with no ties to the Chinese government, the CIA's claims, if true, would seem to refute this.
Earlier this year,
the U.S. Justice Department dropped a 13 count indictment on Huawei
, two of its affiliates (Huawei Device USA and Skycom Tech) and CFO Meng Wanzhou. The complaint accused Huawei and Skycom of committing bank fraud, and conspiracy to commit bank fraud, wire fraud and conspiracy to commit wire fraud. A grand jury in the Eastern District of New York charged Huawei and Huawei USA with conspiracy to obstruct justice. Meng, the daughter of Huawei founder Ren Zhengfei, was accused of bank fraud, wire fraud, and conspiracies to commit bank and wire fraud. She was arrested late last year in Canada and awaits an extradition hearing in the country. These charges were allegedly made after Huawei and its CFO tried to hide evidence revealing that the company had been selling goods and services to Iran. The latter country is under international economic sanctions.
Huawei was found guilty of stealing trade secrets from T-Mobile and paid the carrier $4.2 million

Huawei was also charged with stealing T-Mobile's trade secrets in relation to a phone testing robot called Tappy. The U.S. carrier previously won a $4.2 million judgment against Huawei in civil court, but Huawei is now being charged criminally. During the course of investigating this case, the FBI came across emails from Huawei promising to pay bonuses to employees who stole information from companies around the world. Any data gathered was to be sent to an encrypted email account owned by Huawei.

"It is all the rage for western governments and media to call Chinese companies a 'security threat. Such accusations are groundless and misleading. If left unchecked, they could disrupt market rules, poison business co-operation, and cause instabilities in the world economy."-Liu Xiaoming, Chinese ambassador in London
While the U.S., New Zealand and Australia already ban the use of Huawei's networking equipment to build out carrier's 5G networks, the U.S. government has concluded that it would be too dangerous for wireless providers in Britain and Canada to use the company's gear. In Britain, officials are concerned that switching to networking equipment from Ericsson or Nokia would delay the launch of 5G service in the country by a number of years. That's because such a ban would also require carriers to remove Huawei's 4G equipment from their networks.
Despite not being able to sell its phones through the four major U.S. carriers, Huawei was the third largest smartphone manufacturer in the world last year and expects to be number one by next year. It also remains the global leader in providing networking equipment.
A spokesman said today that "Huawei does not comment on unsubstantiated allegations backed up by zero evidence from anonymous sources."