Huawei expects its international phone shipments to drop by as much as 60 million units in 2019
1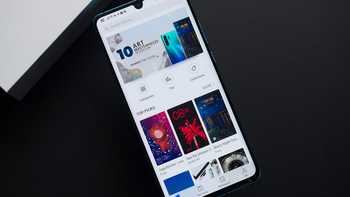 Last year
Huawei shipped 206 million handsets worldwide
. The company saw its momentum continue in the first quarter of this year
with deliveries of 59 million units globally
; that was a 50.3% year-over-year gain and made Huawei the second largest smartphone manufacturer in the world during the three-month period. It appeared that nothing could stop the company from surpassing Samsung to become the world's largest smartphone manufacturer next year. Back in 2016. Richard Yu, CEO of Huawei's consumer business group, said that
the company would top Samsung and Apple by 2021
and Huawei was set to accomplish this task a year earlier than expected. But one move by the U.S. government set off a chain reaction that has changed everything.
In the U.S. Huawei is considered a threat to national security because of a law in China that could force Huawei to gather intelligence on behalf of the communist government. Despite continued denials from Huawei, the company's products are thought to contain backdoors that could send information to Beijing. Last month, the Trump administration had the manufacturer placed on the Commerce Department's Entity List. This prevents the firm from accessing parts and software from the U.S. and has led a number of key suppliers to cut ties with Huawei. Google, Qualcomm, Intel, and ARM Holdings are just some members of the company's supply chain that will no longer do business with Huawei once a limited 90-day reprieve ends in August.
Huawei could cancel the release of the Honor 20, set to be released Thursday

Bloomberg reported on Sunday
that as a result of its placement on the Entity List, Huawei itself expects a steep 40% to 60% decline in international phone shipments this year. About half of the units shipped last year were delivered to international buyers, so Huawei's own computations show it will ship 40 million to 60 million fewer smartphones outside of China in 2019. That is a pretty wide range, but the company itself can't come up with a better estimate because of the uncertainties surrounding it.
Things are so bad that the smartphone manufacturer is monitoring the launch of the Honor 20, set to be released in the U.K. and France on June 21st. Two French carriers have stopped carrying Huawei's Honor sub-brand, and if the launch of the Honor 20 goes as poorly as expected, Huawei is reportedly set to quickly stop shipping the phone. While the device is powered by Huawei's own Kirin chipsets, potential buyers might be worried about the inability of the Honor 20 to receive Android updates and updates for Android apps.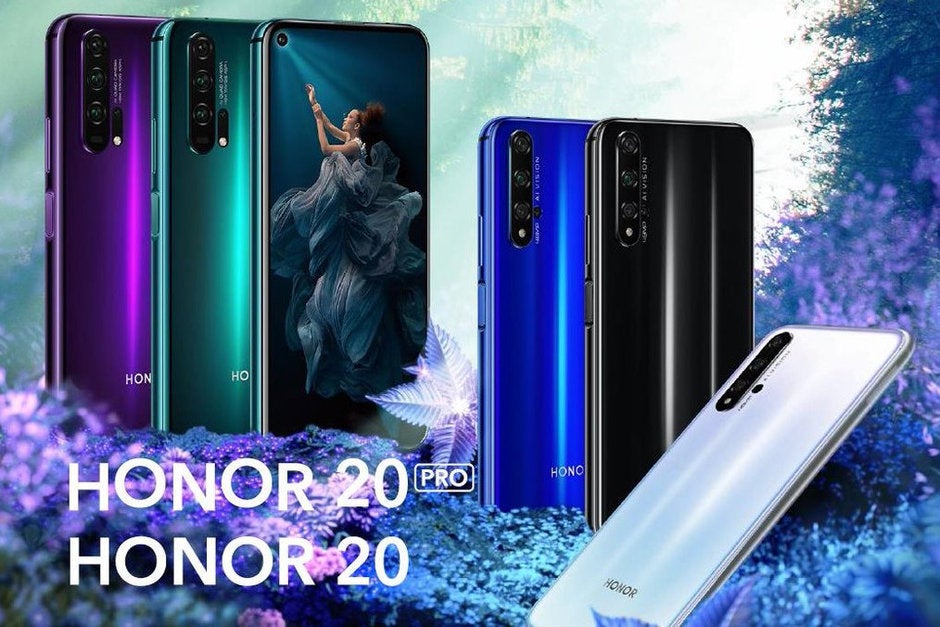 Huawei might quickly stop shipping the Honor 20 if initial sales are as poor as expected
The company is testing its Hongmeng operating system (aka ArkOS) and at the same time is said to be
considering a Russian OS known as Aurora
. The latter derives from Jolla's SailfishOS, which itself evolved from the gesture-based MeeGo operating system. Huawei has stockpiled a year's worth of chips and components, but it does have some big issues here. Yes, the firm's HiSilicon unit does design its own chips, but it uses software from U.S. companies to do this. In addition, with the U.K.'s ARM Holdings deciding to drop Huawei as a customer (some of its technology is U.S. based, ARM has said), the phone manufacturer will need to find a chip designer without ties to the states that offers a chip architecture it can use.
"Huawei will lose access to Play Store and key Google apps like YouTube and Gmail. Users will have to sideload or look for alternative app stores. The impact on emerging markets will vary. However, Europe, Japan, and Latin America will be heavily affected."-Tom Kang, analyst, Counterpoint Research
One good thing for Huawei could come out of the U.S. ban according to TF International analyst Ming-Chi Kuo. The analyst, well known for his accurate predictions about Apple devices, says that Huawei's market share in China could rise sharply. During the first quarter of this year, the company had 34% of the smartphone market in China and Kuo sees this rising to as high as 45% in the country with "a more proactive sales strategy."
Recommended Stories