Huawei penalizes employees for iPhone tweet that 'caused damage to the brand'
19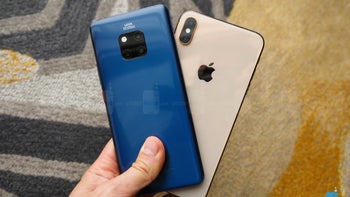 Have you ever wondered what goes on behind the scenes of a "Twitter for iPhone" social media blunder that so often sees
Android device manufacturers inadvertently endorse Apple
?
While these
arguably embarrassing things
are generally forgotten within a few days of their discovery after companies rush to erase all traces of their errors and we move on to more consequential stories in the global tech industry,
Huawei's recent gaffe
continues to make headlines.
As such, the world's second-largest smartphone vendor is reportedly unwilling to leave the deed go unpunished, docking the pay of two employees by the monthly equivalent of over $700,
according to an internal memo seen by Reuters
.

The document describes the incident in which Huawei Technologies wished its Twitter followers a happy new year from an iPhone as cause for brand damage. In addition to the salary reduction, the two employees blamed for the PR blunder are also facing demotion by "one rank", with Huawei's digital marketing director looking at a third penalty in the form of frozen wages for a period of 12 months.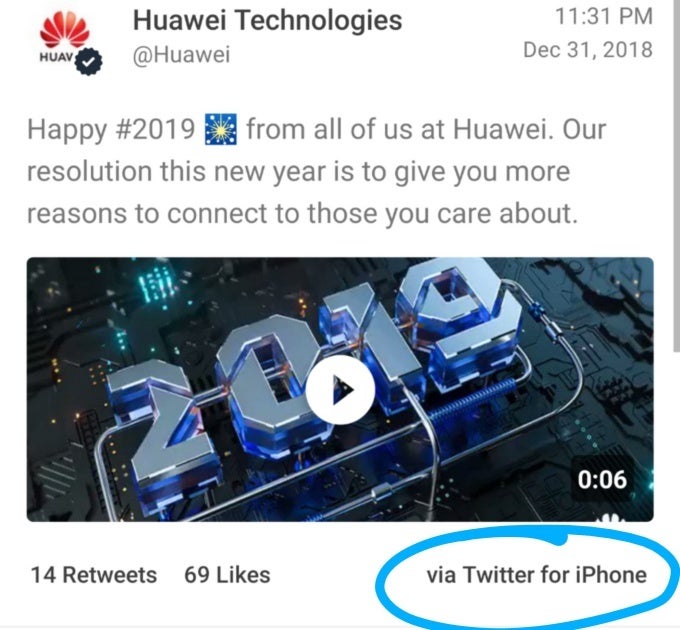 But perhaps the most interesting part about the Reuters report is the description of how the incident unfolded. It turns out the tweet was supposed to be fired off from a desktop computer, which obviously wouldn't have generated any controversy, but upon experiencing "VPN problems" on said PC, outsourced Huawei social media handler Sapient used an iPhone with a roaming SIM card to post the New Year's message by the end of December 31.

The reason a VPN (virtual private network) client was needed in the first place is naturally China's censorship of Twitter, as well as Facebook, Google, and many other popular Western web services. Kind of ironic, don't you think?