Samsung twice promoted the Galaxy Note 9 display on Twitter, using an Apple iPhone
32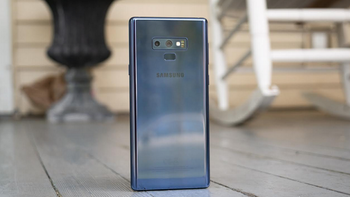 Samsung's Nigerian Twitter account tweeted a promotional message for the
Galaxy Note 9
, which focused on the handset's Super AMOLED display. But it appears that whoever was responsible for the tweet wasn't using a Galaxy Note 9 to create and post the message on Twitter. In fact, the tweet wasn't even typed out on a Samsung device, or even an Android flavored phone or tablet.
As odd as this must seem, the tweet clearly shows that the Galaxy Note 9 promotion was created and posted on an Apple iPhone. Once this faux pas
was discovered by reviewer Marques Brownlee
, Samsung Nigeria removed the tweet and the whole account. But not before a screen grab was posted showing how someone related to Samsung Nigeria uses a handset produced by Samsung's chief smartphone rival.
Samsung's Saudi Arabian Twitter feed also posted a similar promotional message last month for the Galaxy Note 9, which also was tweeted using the Twitter for iPhone app. Perhaps Samsung ought to hand out some free Galaxy Note 9 handsets to its marketing team to prevent this embarrassing situation from happening again.
Recommended Stories