Huawei supplier will fine workers who buy an Apple iPhone
43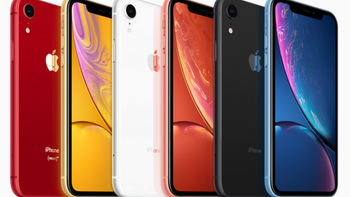 The U.S. and China are hardly the best of friends right now. Besides a trade war that has seen both sides impose tariffs on imports from each country, the latest news involving Huawei CFO Meng Wanzhou also has raised tensions between the countries. A U.S. investigation has found that the executive was part of a plot to use the global banking system to do business with Iran. This violates a sanction that the U.S. has placed on that nation. Meng was arrested in Canada and faces extradition to the U.S. As a result of this alleged plot,
there is a chance that Huawei could face a U.S. export ban
.
Today's South China Morning Post
(via
Android Authority
) reveals that a Chinese outfit named Menpad, a Shenzhen based LCD display maker that is a Huawei supplier, is trying to get back at the U.S. The company will fine any employee that buys an Apple iPhone an amount equal to the market price of the model purchased. And as an incentive to get company workers to buy a Chinese made phone, Menpad will pay 15% of the cost of a Huawei or ZTE handset purchased by one of its employees (ZTE earlier this year suffered through a U.S. export ban, which prevented the company from making its phones).
Additionally, Menpad employees will earn double their normal commissions on sales to the U.S. and the company will also double the rebate to distributors if they obtain a purchase order from the states. These incentives will be in effect for three years, ending December 7th 2021.
"If employees buy any iPhone for themselves, the company will impose a 100 per cent penalty on the basis of the phone's market price."-Menpad
Recommended Stories