Fresh Google Pixel 4 XL benchmark hints at a big surprise for multitaskers
11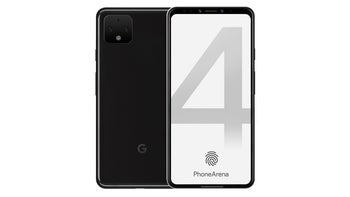 While the
Pixel 4
and
4 XL
haven't been quite as thoroughly leaked as their high-end predecessors or the mid-range Pixel 3a and 3a XL, which held no secrets months ahead of their official announcement, we still
know an awful lot
about
the next generation
of
Google-made flagships
already.
That includes everything from
paint jobs
to
key camera features
, an exciting
detail about the "smooth" display
that's also not expected to reduce its bezels to a minimum, and
a spec sheet
finally putting heavy multitaskers at ease. If you were disappointed to see the
Pixel 3 and 3 XL
pack a modest (by 2018 ultra-high-end standards) 4GB RAM count, you may have been relieved to hear the Pixel 4 and Pixel 4 XL will almost certainly up the good stuff to 6 gigs.
But
a freshly discovered benchmark
(or
two
) suggests that might not be the case for the jumbo-sized variant after all. Fret not, as the Geekbench database actually tips an even more impressive memory configuration for the Pixel 4 XL.
8GB RAM - a standard feature or a costly add-on?
Assuming these pre-release benchmarks are legit (which is unfortunately never a guarantee), the first question that comes to mind is whether Google will launch a single 8 gig memory version of the Pixel 4 XL or not. Historically, the search giant hasn't been a big fan of hardware choice and diversity, which is somewhat ironic given the Android mantra, but perhaps things are set to change this year from several standpoints instead of just
the shape and number of rear-facing cameras
.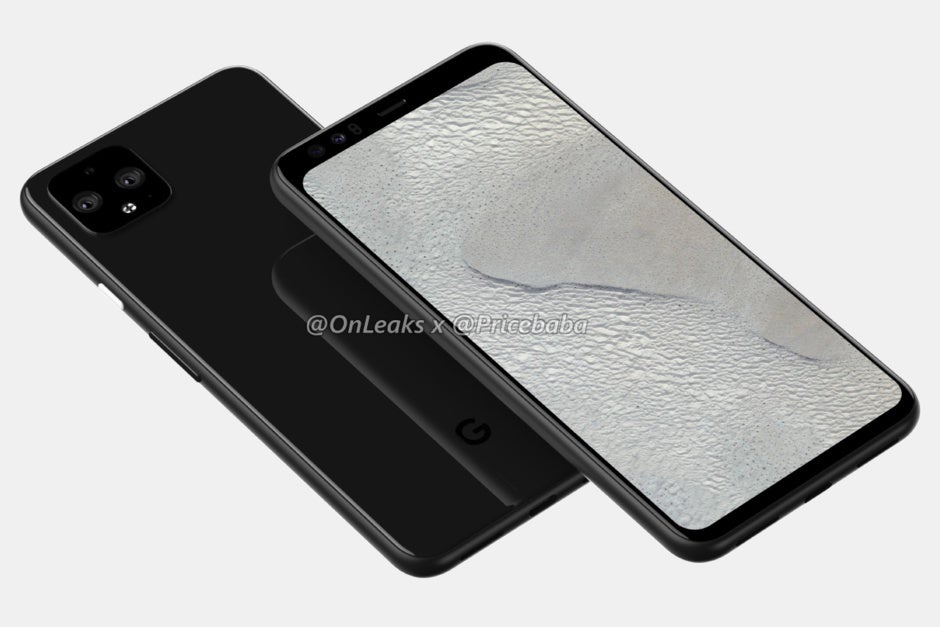 Google Pixel 4 factory CAD-based render
Of course, as the 4GB RAM-packing
Pixel 3 XL
started at an extravagant $900, we fear a Pixel 4 XL with 8 gigs of memory could cost well over 1,000 bucks and thus further narrow the appeal of the "pure Google" handset family instead of broadening it. So, yeah, if this variant is indeed in the pipeline, it's probably a good idea to start with a 6GB RAM configuration priced no higher than $1,000. Ideally, around 900 bucks.
Unsurprisingly, today's benchmarks suggest the upgraded memory of the Pixel 4 XL will be coupled with a Snapdragon 855 processor (codename "msmnile") providing a substantial performance improvement over the SD845 SoC inside the Pixel 3 and 3 XL. These prototypes are obviously running Android 10 on the software side of things, but said OS might not be properly optimized yet, which is pretty normal with a month or so still to go before the Pixel 4 duo is formally unveiled.
Not exactly a powerhouse... yet
We sure hope unfinished, unpolished software is the explanation for the Pixel 4 XL's early speed results, which are... far from impressive. A multi-core performance score of around 9,000 points is not that terrible, lagging behind the likes of the
Galaxy S10 and S10+
by 1,000 points or so while the
iPhone XS and XS Max
usually break the 11,000 barrier. But a single-core tally of a little over 2,300 points is pretty horrendous for a 2019 high-ender, as the S10 and S10+ typically score well over 4,000 and Apple's 2018 flagships come really close to the 5,000 mark.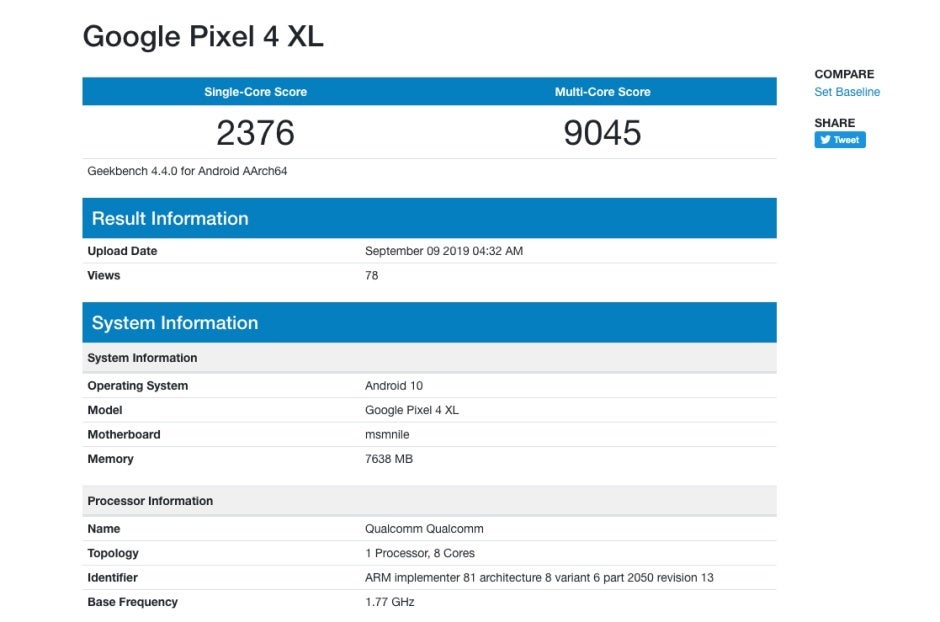 Although we have no logical reason to expect the Pixel 4 and 4 XL to match the iPhone XS and XS Max in (theoretical) raw speed, there's also nothing we can think of that could relegate the next-gen stock Android handsets so far behind other fellow Snapdragon 845 powerhouses.
Bottom line, you should probably expect Google's 2019 flagships to challenge Samsung's latest hero devices in terms of real-life fluidity. And no, multitasking will not be a problem this year. But the price might still be hard to justify when considering the state-of-the-art specifications of something like the
Galaxy Note 10+
.