That 'smooth' Pixel 4 display? Android 10 code tips 'smart' refresh rate
4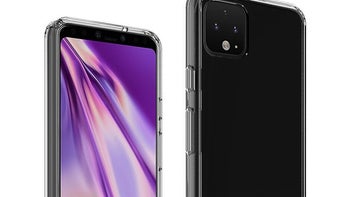 Yo phone so poor, it only does 60Hz on display! That's how the geek roasting starts these days, and we are glad to report that owners of the Pixel 4 won't ever have to be addressed this way.
Tucked into the Android 10 source code, the folks from
XDA-devs
found reference to a refresh rate switch will be valid for a "P19" device only. That's none other than Google's 2019
Pixel 4
edition. Given the rumors that the phone will arrive with 90Hz display, one can put two and two together.

There were also other commits mentioning content-based frames detection, adding to the possibility that we may see a 90Hz display on the new Pixels. The postings have since been resolved and purged, but the takeaway is that the refresh rates will run in separate overlay modes as a Developer Option.
What about the rumors that the Pixel 4 and
Pixel 4 XL
are coming with the so-called "Smooth Display"? Well, the commits showed that the current overlay mode will appear on your phone with a thick red (for 60Hz) or green (for 90Hz) line, under the battery icon showing whether an app is currently running, sweet! Google is also introducing something called "smart_90_for_video," so that you don't run your screen in a higher refresh rate than needed when playing footage that is not meant for it.
The fact that Google gives the ability to glance on whether the screen is in 60Hz or 90Hz mode on a case by case basis and automatically adjusts it based on the content is what all those "Smooth Display" rumors may have been referencing. We can't wait for Motion Sense, Smooth Display and the first dual camera in the Pixel's line history to roll onto the stage next month.