Your random Pixel 3 screen flickering issues can only be 'fixed' with a replacement
12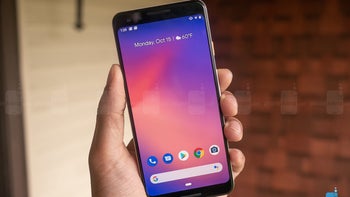 If you're thinking about buying a
Pixel 3 or Pixel 3 XL
at a
nice discount next week from the Google Store
, you might want to stop and consider the risks and potential compromises. At first, you'll probably love the silky smooth stock Android experience. That is, if you're lucky enough to avoid those pesky
memory management malfunctions
.
But even if you are, it seems pretty much impossible to own a completely glitch-free Pixel 3 handset. Obviously,
different issues
will make their presence felt on different units, but there simply appear to be
too many bugs
to steer clear of.
Some may not even be software-related, like a screen flickering situation described and
illustrated by a Redditor earlier this week
. Basically, the notchless display on Google's smaller 2018 phone will occasionally and randomly flash a bright white light threatening to blind its owner in addition to causing terrible annoyance.
At first, the issue was purportedly noticed only on the lock screen, but it quickly turned into a recurrent nightmare happening more and more often during normal usage as well. While this particular behavior doesn't appear to be quite as widespread as the aforementioned
memory management mishaps
or even
overheating situations while charging
the Pixel 3, it's not a one-off occurrence either.

A number of other Reddit users chimed in with their own similar experiences since Tinksy's original post, and sadly, the only way to "fix" this problem is to return and replace faulty units.

Turning off the ambient display feature could also work, but that's more of a workaround than a proper fix, not to mention there's always a possibility the problematic behavior will make its way back at some point.
Recommended Stories