Pixel 3 overheats and shuts down while charging for some owners
42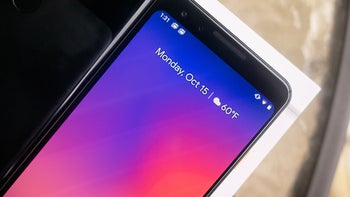 Google's
Pixel
smartphones are deemed as some of the finest in the Android world, but unfortunately, the lineup's reputation has been marred by a
history
of
post-launch issues
. We've already seen some
Pixel 3
and
Pixel 3 XL
users fuming about
memory management issues
, but the latest reports suggest that there could be an even bigger problem on the horizon.
A number of Pixel 3 owners are claiming that their device is overheating to dangerous levels while being charged. Apparently, performing certain actions like
video calls
,
watching livestreams
, or even
listening to music
while on the charge can cause the smaller Pixel phone to become extremely hot, to the point where the device auto shuts down to prevent further damage. Apparently, the issue mostly occurs when the handset is being used with Google's own Pixel Stand or in combination with some other wireless charger, but complaints are also coming in from people relying on wired third-party chargers.
Using your phone while its battery is being replenished can definitely cause it to warm up a bit, but these Pixel 3 cases are certainly out of the ordinary. Typically, when a handset starts to heat up, users will first receive a notification. If the overheating persists, the charging rates slow down and the process can even stop regardless of the fact that a charger is currently being used. As a last resort, the phone shuts down to prevent critical damage or, in the worst case scenario, a possible combustion of the battery.
At the moment, the issue might be isolated to a few faulty units, and we certainly hope that it stays that way. Also, there are currently no signs that the larger Pixel 3 XL is affected. If this is a software problem, Google will likely issue a fix in the coming days. If not, then the company should soon issue instructions on how to deal with the matter. We'll make sure to keep you updated.
Are you experiencing any problems with your Pixel 3? Let us know in the comments!