Memory management issues are the latest problem with the 2018 Pixels
34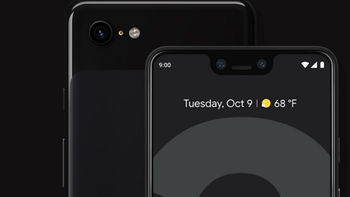 The
Pixel 3
and
Pixel 3 XL
could have an issue with multitasking. The new models have the same 4GB of RAM used on the first-gen Pixel and subsequent versions of the handset. Some users are complaining that they can't keep more than three apps active in the background at a time. On Reddit, quite a few Pixel 3 and Pixel 3 XL owners state that their phone needs to redraw apps constantly. Others say that every time they take a picture, an app in the background is shut.
While some shout that the 2018 Pixels should have been stuffed with 6GB or even 8GB of RAM, many wonder if the problem lies elsewhere, like with the battery management system used on Android 9 Pie. For example, the Adaptive Battery feature learns which apps you use often and those you don't use frequently are closed once you're done with it. If you're suffering through this issue, try disabling Adaptive Battery to see if there is a difference.
Considering that Google has hiked the prices of the Pixel 3 series, there is plenty of grumbling going on in social media about this problem.
It seems just like year
, the latest Pixel phones are off to a rough start. Google was able to send out software updates to correct these issues with the Pixel 2 series, and it might have to work overtime to get the Pixel 3 series righted before it is too late. Of course, if this is a hardware issue, it might already be too late.