Check out Garmin's next big AMOLED smartwatch in all its glory ahead of an official launch
1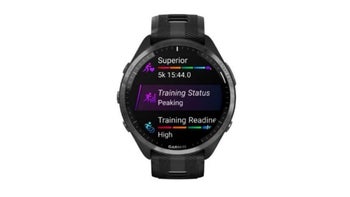 The list of the
best Garmin smartwatches
available today is long and full of great options for many different types of consumers and many different budgets, but one more product can't hurt the company's chances of inching closer to Apple and Samsung in the industry's
global sales chart
.
Said product is seemingly named the Forerunner 965, evidently following in the footsteps of the
Forerunner 955
unveiled just last year. That's pretty quick for a Garmin upgrade, although the new member of the already extensive Forerunner family is technically not official yet.
But given how much information a Vietnamese retailer appears to have on this bad boy, a formal announcement and commercial release around the globe shouldn't be long now. Said retailer is kind (or reckless) enough to
prematurely share that wealth of info
with the entire world, revealing just about all of the Forerunner 965's secrets and key selling points.
What's new and what's interesting about the Garmin Forerunner 965?
By far the biggest change here is the touchscreen, which now uses state-of-the-art AMOLED technology while also bumping the resolution up from 260 x 260 pixels on the Forerunner 955 to 416 x 416.
That's
extremely
close to the 450 x 450 pixel resolution of
Samsung Galaxy Watch 5
's Super AMOLED screen, and coincidentally (or not), the Garmin Forerunner 965 looks set to match its rival's 1.4-inch display size as well.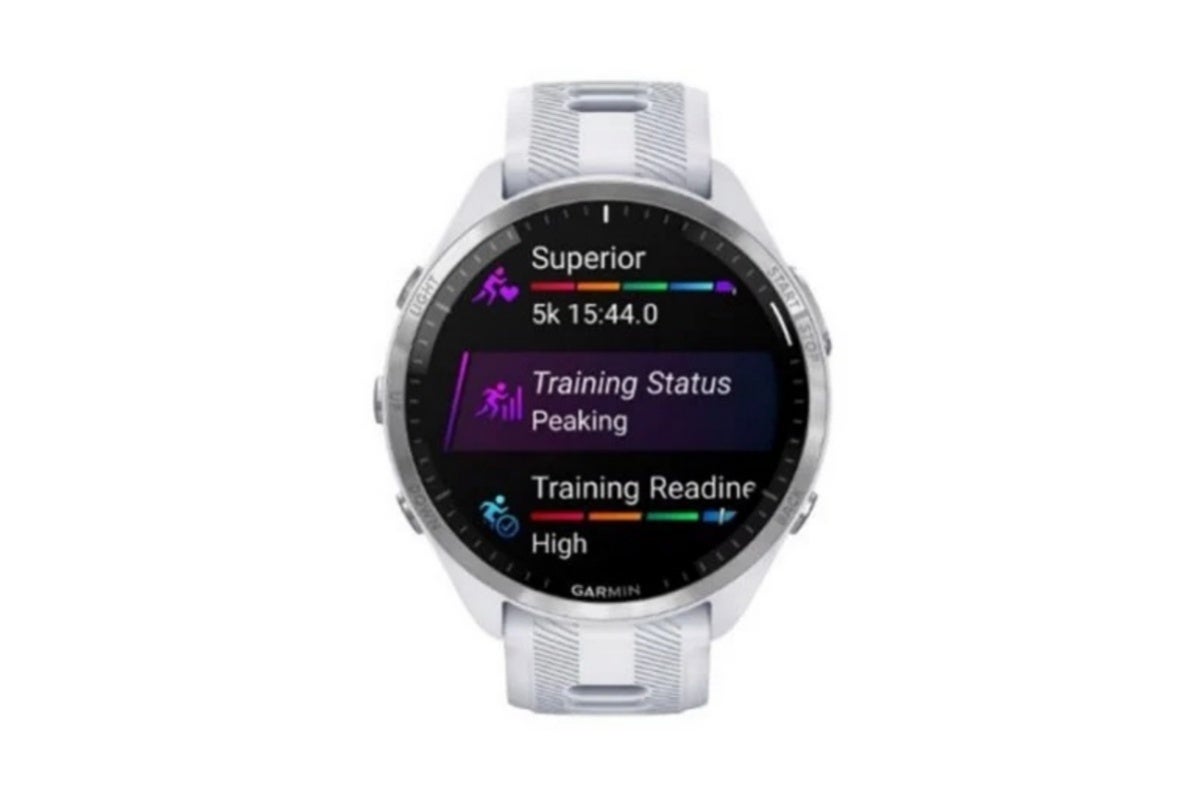 Incredibly enough, this very significant upgrade is unlikely to have a massive impact on the Forerunner 955's stellar battery life, rated at up to 15 days in "smartwatch mode" and up to 42 hours in "GPS-only mode without music."
While the Forerunner 965 is apparently expected to last no more than 31 hours on a single charge with the standalone GPS connectivity enabled at all times, the "smartwatch mode" endurance score is somehow set to jump to a mind-blowing 23 days.
That's obviously with "light" usage of many of the other built-in sensors and tools, but it still puts this thing in an entirely different league than the aforementioned
Galaxy Watch 5
and the hugely popular
Apple Watch Series 8
.
If the price is right, we could definitely be looking at one of the overall
best smartwatches
of 2023 here, especially when adding all those handy navigation buttons, undoubtedly premium construction, and excellent health monitoring arsenal to the value equation.
Said construction apparently includes a "durable titanium frame", likely improving on the 955's build quality and borrowing some degree of ruggedness from the
Fenix 7 family
.
A few questions remain unanswered
Compared to its predecessor, the Garmin Forerunner 965 is also all but guaranteed to add a flashy yellow color option to a fairly "boring" current chromatic lineup composed squarely of black and white flavors.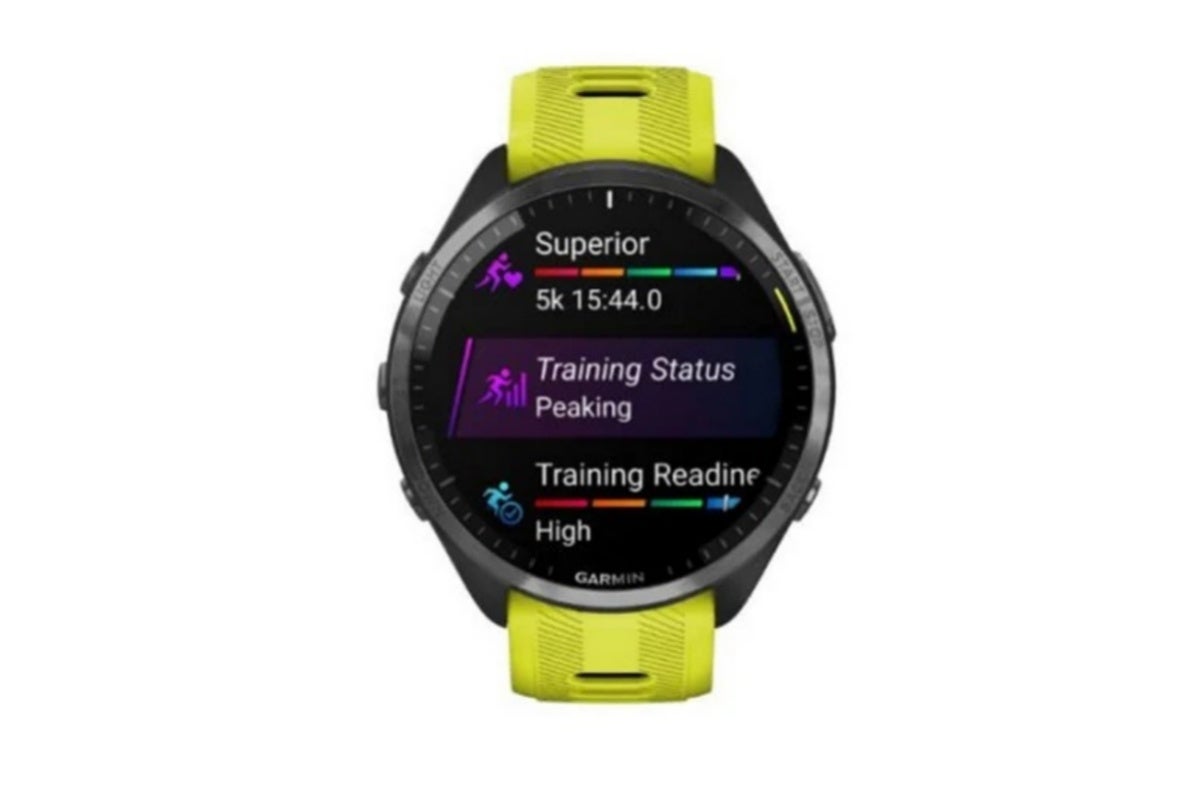 Interestingly, the overall product weight is only expected to grow by a gram, from 52 to 53, in spite of the screen size (and quality) increase, as well as the battery life upgrade (in smartwatch mode).
Under that not-so-chunky hood, the 965 hides a heart rate monitor and a bunch of other parts designed to follow your every move, track all the calories you burn during your indoor and outdoor workouts, count your steps, anticipate your recovery time, and estimate your "body battery" levels.
Unfortunately, there's no mention of ECG technology in this premature retail listing, although we highly doubt Garmin will skip that potentially life-saving feature here after recently
adding it to the $450 Venu 2 Plus
.
After all, we do expect the Forerunner 965 to cost a little less than the aforementioned $700 and up Fenix 7, but with the 955 regularly priced at $500 in an entry-level variant, we obviously can't be overly optimistic on the affordability front.