Best Garmin smartwatches 2019: Fenix, Forerrunner, Vivo series, and all the differences
0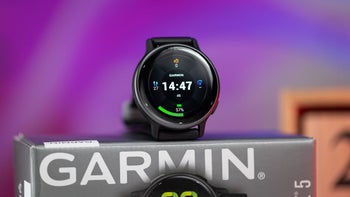 Are you looking for a smartwatch that will work with both iPhones and Android phones, that will look like a proper watch, deliver notifications, be a helpful sports statistician AND have battery life measured in days rather than in hours?
Well, there are just a few smartwatches that fit all of those criteria and most of them are made by Garmin.
They might not have the fanciest screens, but they are extremely reliable, long lasting and practical. And if you that combination has won you over, you are in the right place because in this article we will look at all currently available Garmin smartwatches, lay out the differences between the models and hopefully help you settle on the one that fits your lifestyle and your budget bets. Let's get started.
Forerunner
, runner's watch
Vivosmart
, affordable fitness band
Garmin fenix
Multi-sport watch
The Garmin fenix are the company's most expensive and premium smartwatches that have the most features. They are a great choice for hardcore athletes, runners and those who are participating in triathlons. These are watches for the high performance people and those that need the stats that come with such a lifestyle. Let's start with the newest Garmin fenix watches:
Garmin fenix 5 Plus, 5S Plus (smaller), 5X Plus (larger)
fenix 5 Plus: 47 x 47 x 15.8mm
fenix 5S Plus: 42 x 42 x 15.4mm
fenix 5X Plus: 51 x 51 x 17.5mm
The fenix 5 Plus series is the flagship Garmin smartwatch and it is the one with most extensive amount of supported exercises. Quite importantly, it's also made to last: from the scorching heat of the desert sun to the cold and wet ski slopes somewhere in the Alps, it will survive all those conditions. It comes in three different sizes: the S stands for small, and it is the most compact smartwatch, the regular one is a mid-sized model, and then the X version is extra large and has a few additional features. It's worth knowing that the 5 Plus series in general are the successor to the fenix 5, which is now a bit cheaper and those older models also actually get a slightly better battery life. The series also support Garmin Pay and an altimeter, features that are not present on the fenix 5.
Note that a pulse ox acclimator is only present on the Fenix 5X Plus version.
Garmin fenix 5, fenix 5S, fenix 5X
fenix 5: 47 x 47 x 15.5mm
fenix 5S: 42 x 42 x 15mm
fenix 5X: 51 x 51 x 17.5mm
The fenix 5 series are still available in 2019 and they come in three sizes, much like the 5 Plus family.
These are more affordable and still offer excellent durability and value for the money. If you want the latest and greatest, though, the new Fenix 5 Plus and upcoming Fenix 6 are the way to go.
The Garmin Instinct is a ruggedized watch made to survive in even the toughest conditions. The Instinct meets U.S. military standard 810G for thermal, shock and water resistance, features a 3-axis compass and barometric altimeter, and just as you'd expect it allows you to monitor your heart rate. The size of this watch is 45mm and battery life is rated at up to 14 days in smartwatch mode.
Garmin Forerunner
Runner's watch
The Garmin Forerunner series comprise a wide array of watches from the very basic ones that cost less than $100 to the most advanced and feature-pack ones costing hundreds of dollars.
Forerunner 35
: Basic GPS running watch with heart rate measurement
Forerunner 45
: GPS running watch with Garmin Coach training plan support
Forerunner 235
: GPS running watch with color screen and heart rate
Forerunner 245 / 245 Music
: GPS running watch with color screen and heart rate
Forerunner 645
: GPS running watch with Garmin Pay, heart rate and music
Forerunner 945
: Premium GPS running/triathlon watch
The most basic smartwatch in Garmin's selection of running watches might not have a color screen and a few advanced stats like VO2 max calculations, but it is a GPS-powered running watch that will... well, track your runs very well. It also tracks sleep, delivers you notifications, as well as can be taken for a swim thanks to its 50-meter water protection rating. Last, but not least, the Forerunner 35 will also track your heart rate with very good accuracy as well.
Forerunner 45
The newer Forerunner 45 replaces the three-year-old 35 and it is the more capable entry-level watch. First, the watch is visually more appealing with its round look, compared to the outdated boxy look of the 35. You can also get it in two sizes, a 42mm Forerunner 45 and a 39mm Forerunner 45S. The list of features includes tracking activities such as running, yoga, cycling and more. It also supports all-day stress monitoring and it features Garmin's new body battery metric that tracks daily stress, activity level, and relaxation. Garmin Coach is also on board, helping you prepare for 5K, 10K or half-marathon.
Forerunner 235
The Forerunner 235 is the most affordable Garmin runners' watch that looks like a watch. It features GPS and running tracking, as well as a very accurate heart rate monitor. It is slightly cheaper than the newer and better refined 245 model.
Forerunner 245 / 245 Music
The Forerunner 245 and its Music edition are awesome upgrades to the series. The major new features compared to the 235 include all-day stress tracking as well as the new Body Battery Energy Monitor. The latter gathers your data and tells you how your energy levels measure throughout the day so you can plan your next activity accordingly. If you are using the watch with an Android phone, you can also reply to text messages and answer or reject calls right from your watch. It also does have a pulse oximeter, a feature missing on the 235.
Forerunner 645
The Forerunner 645 is an excellent runners' watch that will cover the needs of 90%+ of athletes. And it also comes at a mid-range price that most people can afford. It is lightweight, not too big and extremely comfortable and good-looking. The important feature that it has are 7 Day Training Load, 4 week Training Status and VO2 Max. It also supports Garmin Pay, which allows you to leave your wallet at home and still be able to pay (at most locations).
The features that are missing in comparison to the most expensive Garmin watches are the following:
No multisport support, so you can't track Triathlon
Does not support Power Meters for cycling
Lacks Open Water swimming metrics
Lacks lactate threshold prediction
Does not have Golf courses
Forerunner 945
The Forerunner 945 is a premium runners' watch. It adds five new workout types in addition to the already rich list of exercises supported on the 935. The new exercises are Stair Stepping, Yoga, Indoor Track Running, Kayaking, and Elliptical. The 945 also supports Garmin Pay for payments. A cool music feature is offline playback with support for Spotify and Deezer.
Garmin Vivo series
Affordable
Vivoactive 3
: GPS smartwatch with sports apps, heart rate, Garmin Pay, and music
Vivosport
: Fitness tracker with heart rate, GPS and color screen
Vivofit 4
: Always-on color screen and 1+ year battery life
Vivofit jr 2
: Disney themed fitness tracker for kids with app adventures
The Vivoactive 3 is the most popular Garmin watch and it is the smart timepiece that most people that are not insanely invested in a particular sport should get. The timepiece looks appealing, tracks various activities lacking only select few like an open water swim, and it features the convenient Garmin Pay system. What we do miss here are the physical buttons that make navigation on other Garmin watches so much easier, while instead here you rely on a touchscreen that works well, but not quite as good as those buttons.
The Vivomove HR is a stylish hybrid smartwatch with insane battery life. If you don't care about getting your notifications delivered to your smartwatch and want the elegance and a worry-free battery life, it's a great choice.
This slim fitness tracker features some advanced features like a pulse oximeter sensor, and delivers the basic sports tracking features at a very affordable price.
The Vivosport is an amazing little fitness tracker. It's the most grown-up fitness tracker out there that will please casual runners and even more serious, club runners. It's incredibly simple to use and features accurate heart rate tracker, all at a reasonable price.
This tracker is getting average review scores and is not as well received as other excellent Garmin products. Some reviews mention water ingress damage from a shower or a swim, which is not really acceptable. If your Vivofit 4 does not suffer from those issues, however, it should do its job just fine.
The tracker for the small kids, the junior edition offers some very clever features like a chore and activity tracker to help kids learn and create healthy habits. Parents can create chores, set taks timers and give rewards. And the tracker is comfortable and stain resistant, and looks fun too.