Best Garmin watch 2023: models explained
1
We may earn a commission if you make a purchase from the links on this page.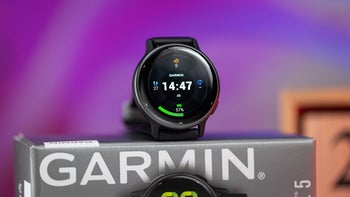 Are you trying to find the best Garmin watch for you or a loved one?
Garmin's lineup can be a bit confusing with so many different models, including some truly specialized watches. In this article, we sum up the best Garmin sports watches across different categories with their pros and cons to help you find the right one.
We ourselves have tested a bunch of Garmin watches throughout the years and many on the team are using Garmin watches on a daily basis, so we are just as passionate about sports as you might be.
And if you haven't used a Garmin watch before, the main advantage over smartwatches from the likes of Apple and Samsung is that Garmin watches typically last for days and even weeks on a single charge, plus they usually come with physical buttons that are extremely handy when you work out. Additionally, they have excellent activity tracking and many have support for the NFC and Garmin Pay, allowing you to pay with your watch.
Best Garmin watches to buy in 2023
That was a quick summary of the best Garmin watches. You also have specialized Garmin watches: you have Garmin cycling watches (the Garmin Edge series), swimming (Garmin Swim), diving (Garmin Descent), water sports (Garmin quatix), as well as golf watches (Garmin Approach) and even military watches (Garmin tactic family). Those are niche watches that go beyond the scope of this article, though, and if you are into one of those sports, you are probably already aware of those options.
And here is a quick guide to Garmin watch sizes:
"S"
suffix (like Venu 2S, Fenix 6S) stands for "small", usually 41mm or 42mm
"X"
suffix (like Fenix 6X) stands for "xtra large", usually 50mm or 51mm
No suffix indicates a mid-size model, usually 46mm or 47mm
Here are the popular Garmin watch series:
Venu series — everyday smartwatches
Vivoactive series — mix between a smartwatch and a sports watch
Forerunner series — runner's watches
Fenix series — premium multisport watches
Vivosmart series — affordable sports bands
Instinct series — sports watches with rugged, Casio-like design
Best Garmin Sports watches for athletes and adventurers
Garmin Epix (Gen 2) — Could be described as a Fenix 7, but with an OLED screen, pricier than the Fenix 7
Garmin Fenix 7 (2022) — Garmin's flagship watch, premium multisport GPS sports watch with on-watch maps and up to 18 days of battery life
Garmin Enduro 2 — Garmin's most advanced and expensive outdoor watch with premium features
Garmin fenix
The Garmin fenix are the company's most expensive and premium smartwatches with the most features. They are a great choice for hardcore athletes, runners and those who are participating in triathlons. These are watches for the high performance people and those that need the stats that come with such a lifestyle. Let's start with the newest Garmin fenix watches:
Garmin fenix 7, 7S (smaller), 7X (larger)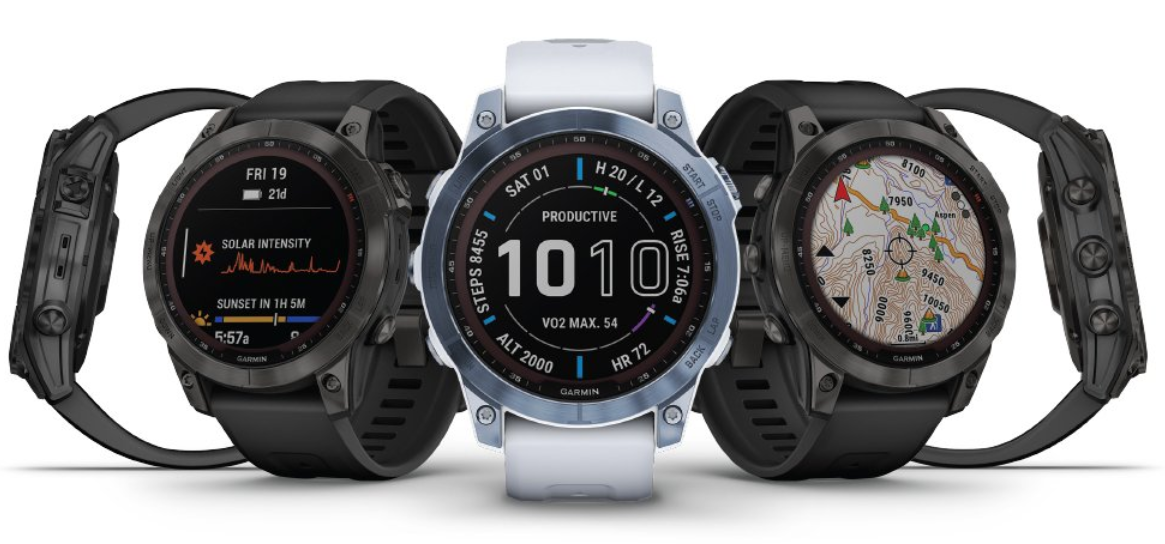 Fenix 7: 47 x 47 x 14.5 mm
Fenix 7S: 42 x 42 x 14.1 mm
Fenix 7X: 51 x 51 x 14.9 mm
The Garmin Fenix 7 was announced in early 2022 with tons of improvements over the previous Fenix 6 generation. The biggest change is the addition of a touchscreen to all models, a first for the Fenix series, but don't worry, the hardware buttons are still here. Actually, you can control your smartwatch with either the buttons or the touchscreen, with only a handful of features explicitly requiring the usage of the hardware button. The Fenix 7X is also equipped with a handy strobe light that should bring a peace of mind to athletes when the lights go down.

The deal with Garmin's Fenix smartwatches is that you can easily mix and match features. For example, you can get the smallest version with solar charging if you wish, or you could get the largest one with a sapphire glass and no solar charging, or the regular version with both sapphire glass and solar charging. Of course, you can get a vanilla smartwatch with none of these features but at a more affordable price.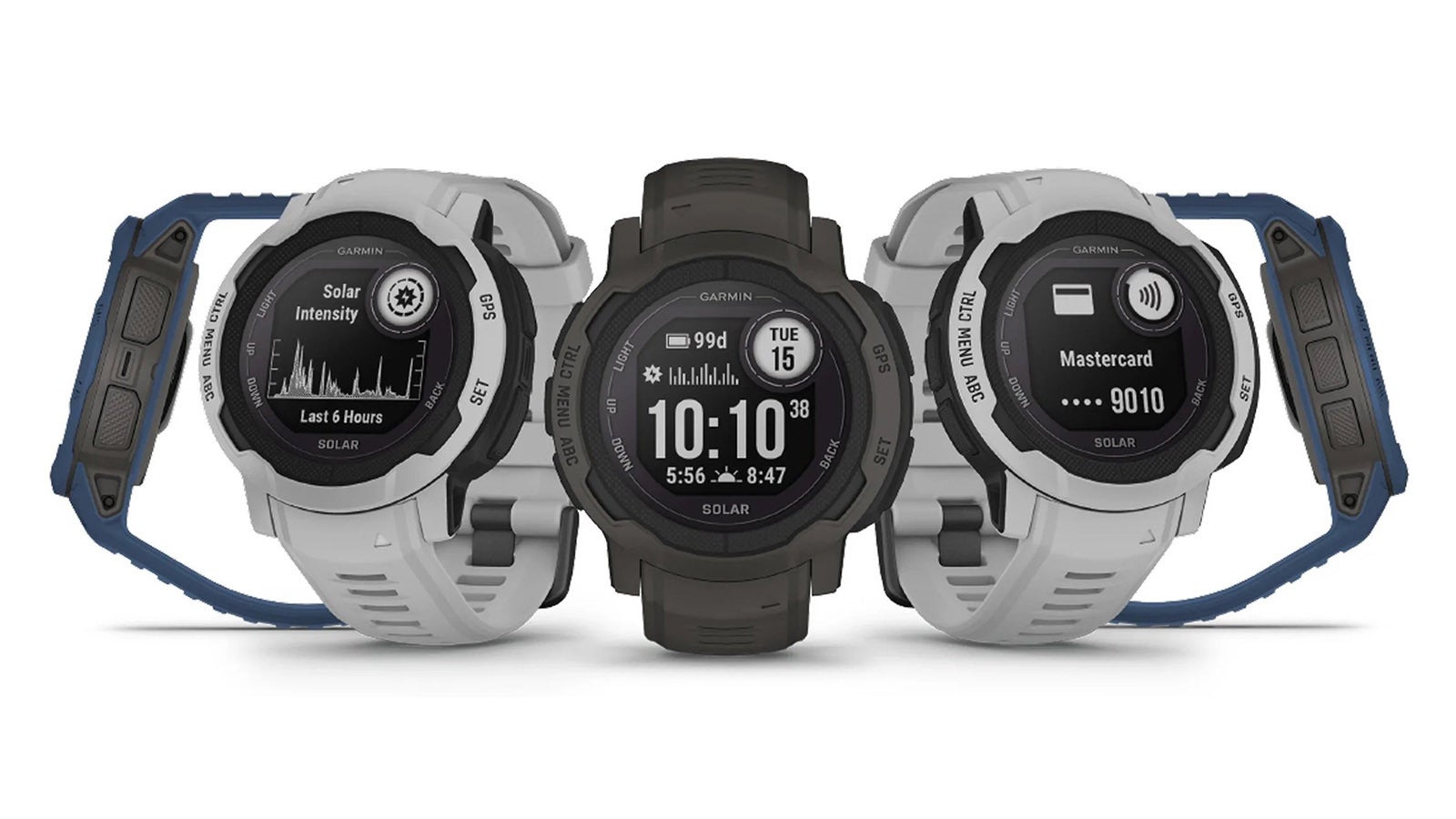 The Garmin Instinct 2 is a rugged watch made to survive in even the toughest conditions. The Instinct meets U.S. military standard 810G for thermal, shock and water resistance, features a 3-axis compass and barometric altimeter, and just as you'd expect it allows you to monitor your heart rate.

Garmin Forerunner
The Garmin Forerunner series comprise a wide array of watches from the very basic ones that cost less than $100 to the most advanced and feature-pack ones costing hundreds of dollars.
Forerunner 55
: basic GPS running watch with Garmin Coach training plan support
Forerunner 255
: GPS running watch with powerful metrics like HRV Data
Forerunner 955
: Premium GPS running/triathlon watch
The Forerunner 55 is now the basic Forerunner, but it's a no-frills smartwatch aimed at aspiring runners and athletes. With built-in coaching, built-in GPS, heartrate monitoring, and up to two weeks of battery life, the Forerunner 55 is an affordable and viable option for anyone willing to take up running.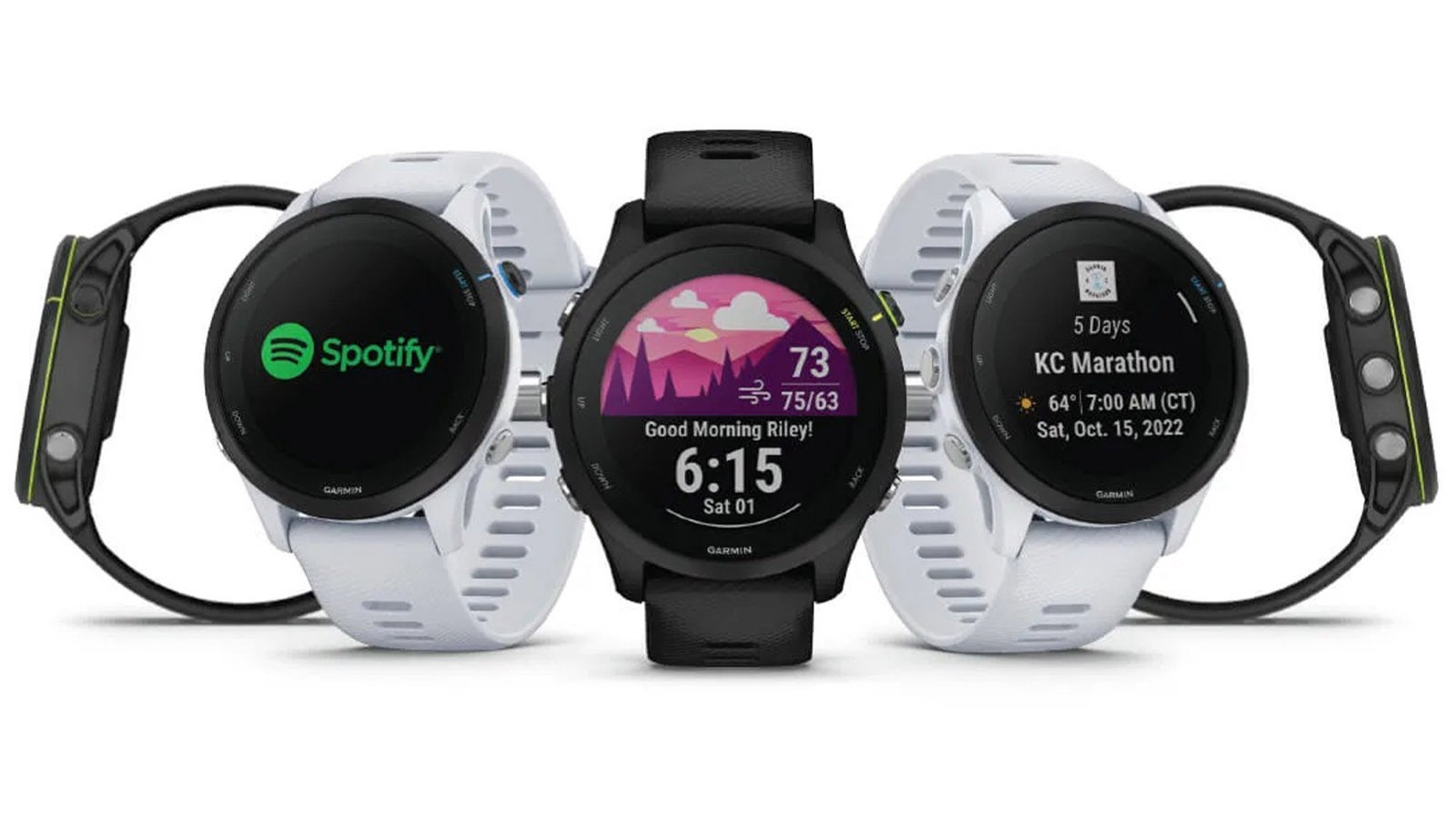 The Forerunner 255 and its Music edition are awesome upgrades to the series. The major new feature is having the device in two sizes, 41mm as well as 46mm, it also includes a next-gen HR sensor and a barometer. It also now supports NFC and Garmin Pay, while major new features include HRV data, Running Power, and a Race Widget.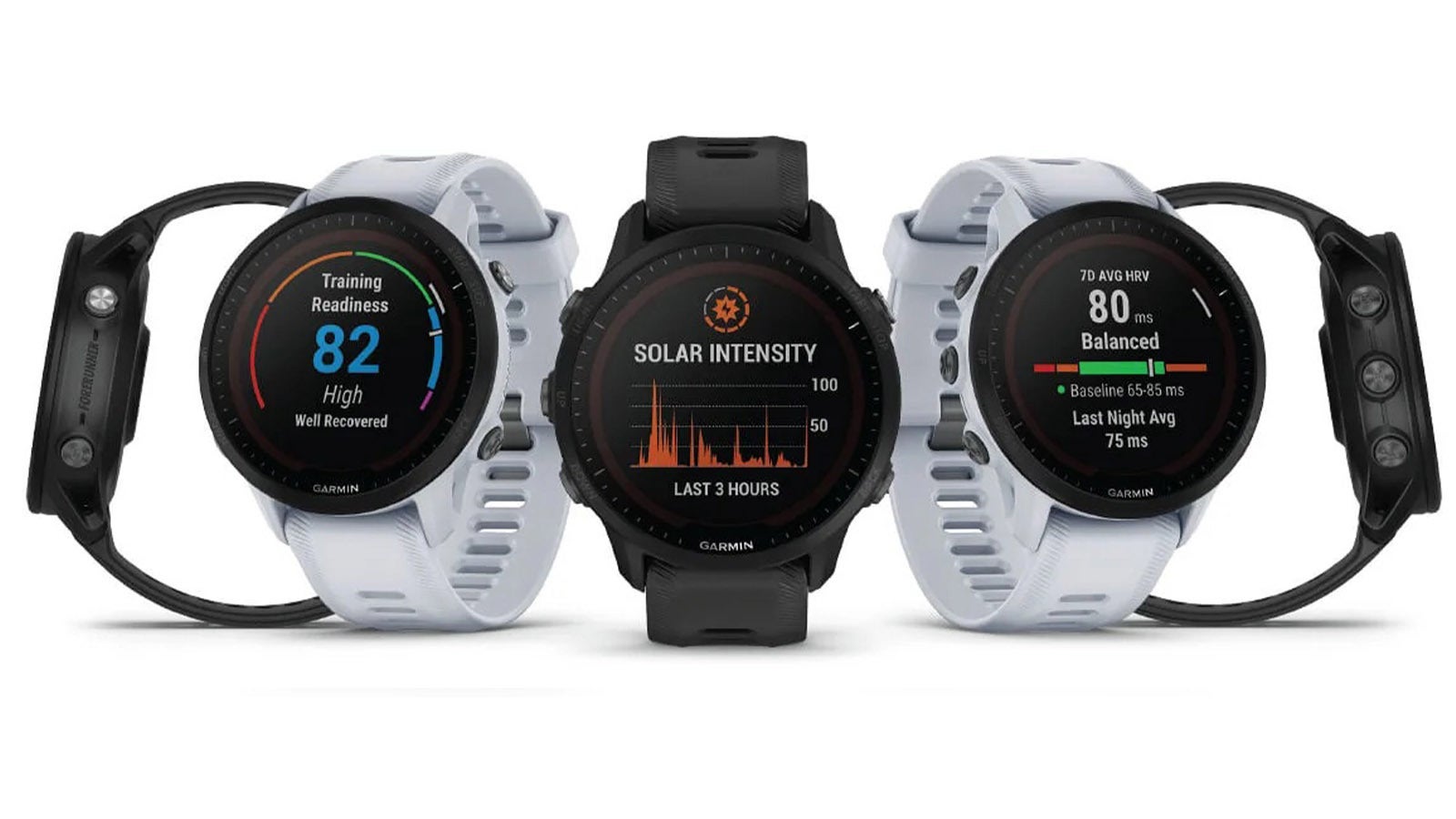 The Forerunner 955 is a premium runners' watch. It now comes with longer battery life, for the first time a solar option, as well as pre-loaded maps.
Vivoactive series
Vivoactive 4
: GPS smartwatch with sports apps, heart rate, Garmin Pay, and music
Vivosmart 5
: Slim fitness tracker with Pulse-Ox sensor
Vivofit 4
: Always-on color screen and 1+ year battery life
Vivofit jr. 3
: Marvel-themed fitness tracker for kids with app adventures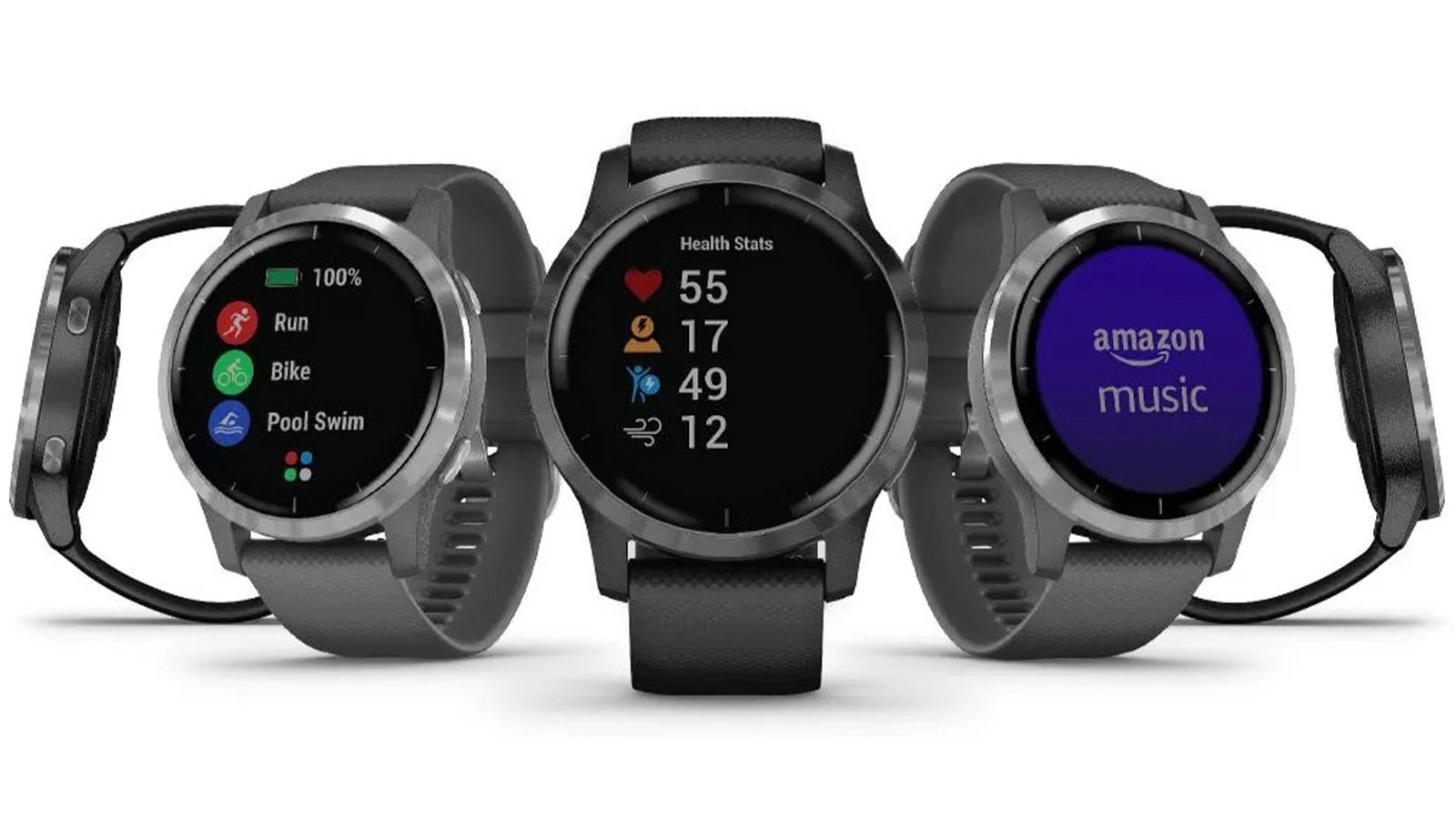 The Vivoactive 4 is the most popular Garmin watch and it is the smart timepiece that most people that are not insanely invested in a particular sport should get. The timepiece looks appealing, tracks various activities lacking only select few like an open water swim, and it features the convenient Garmin Pay system. What we do miss here are the physical buttons that make navigation on other Garmin watches so much easier, while instead here you rely on a touchscreen that works well, but not quite as good as those buttons.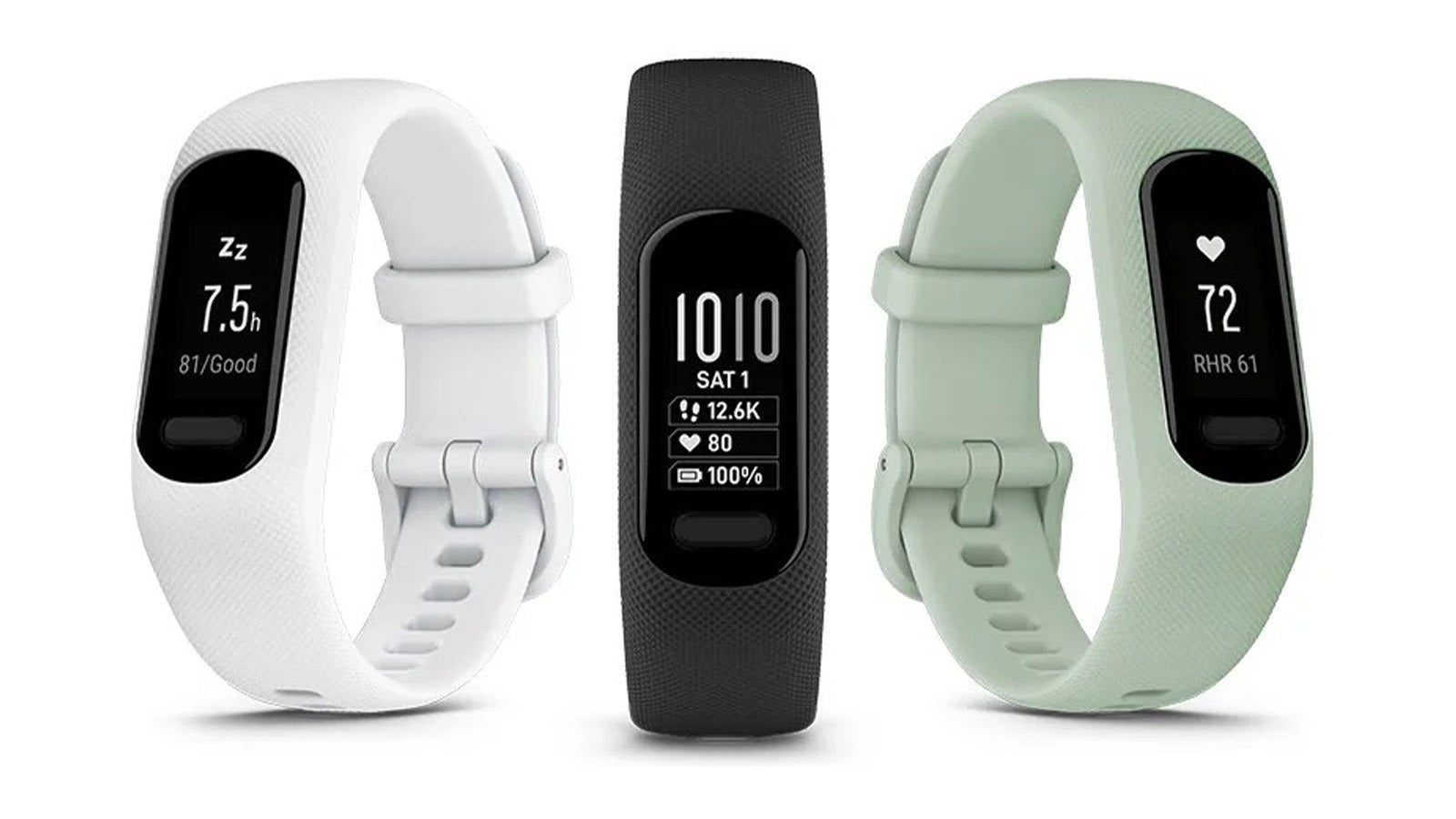 This slim
fitness tracker
features some advanced features like a pulse oximeter sensor, and delivers the basic sports tracking features at a very affordable price.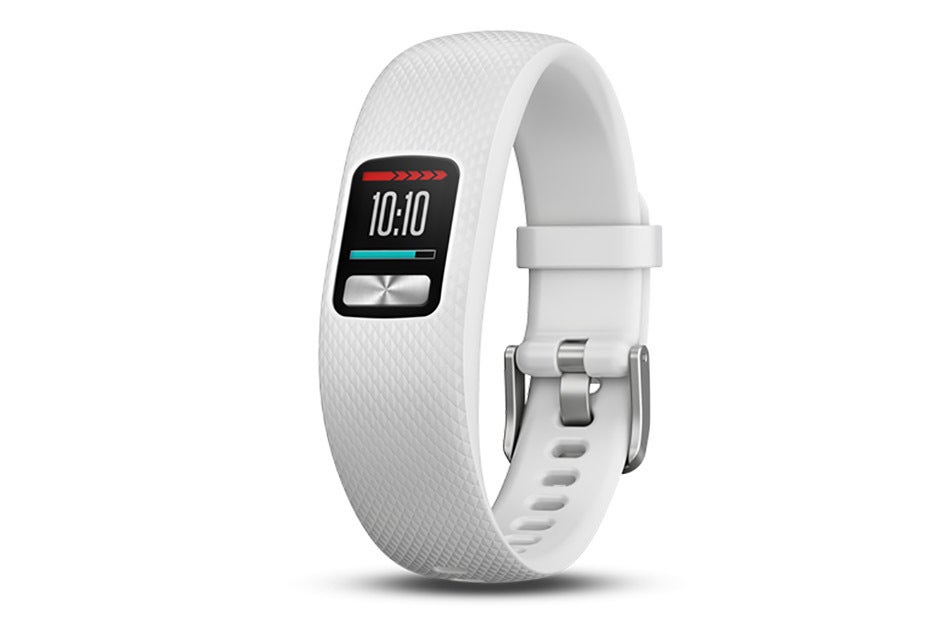 This tracker is getting average review scores and is not as well received as other excellent Garmin products. Some reviews mention water ingress damage from a shower or a swim, which is not really acceptable. If your Vivofit 4 does not suffer from those issues, however, it should do its job just fine.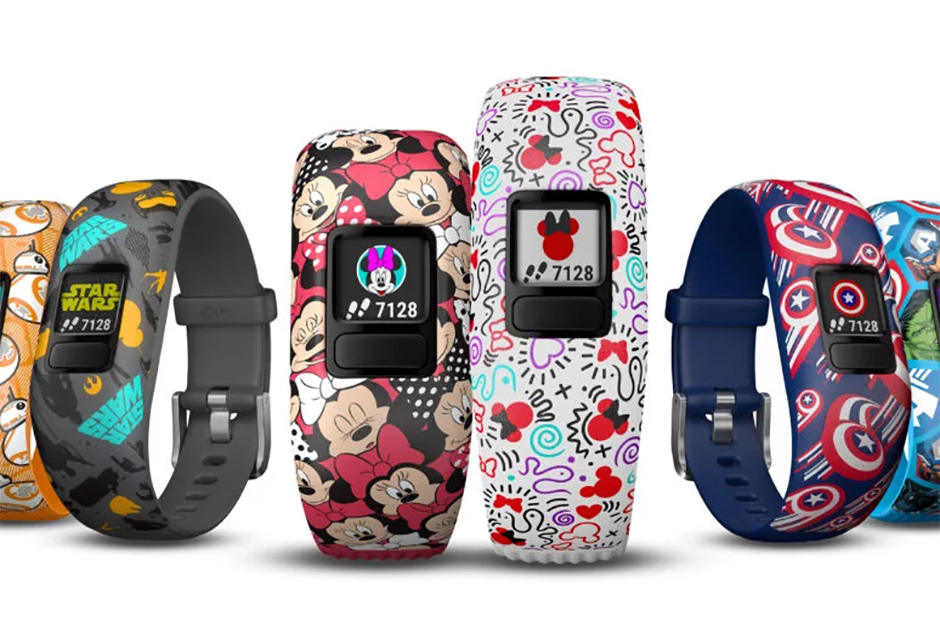 The tracker for kids, the junior edition offers some very clever features like a chore and activity tracker to help kids learn and create healthy habits. Parents can create chores, set taks timers and give rewards. And the tracker is comfortable and stain resistant, and looks fun too.
Recommended Stories