Galaxy Z Flip 5: Samsung failed four times but finally making the "perfect" folding phone?
70
This article may contain personal views and opinion from the author.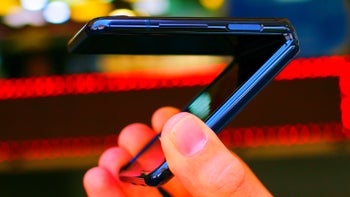 Samsung and Motorola stole my idea for their next-gen folding phones, and I'm here to tell you all about it… OK, not really. But I do get bragging rights for coming up with this concept/predicting it, so I'll leave the screenshots (proof) down below. I think I won't be suing.
I've had the concept of a clamshell foldable phone with an all-screen back panel in my head for a while now. It just seemed like the ultimate move as far as outer displays on clamshell foldables are concerned…
Turns out days after I shared this idea with someone (on a DM), both
Samsung
and
Motorola
's next-gen foldables seem to have leaked out. And guess what they are expected to bring?
"The whole top part on the back (of the Galaxy Z Flip 5 and Motorola Razr 2023) is all screen, with just the cutout for the cameras"
Anyway…
Although, technically,
Motorola's Razr 2023
was the first phone with an all-screen top part of the back to leak out, this story focuses on the upcoming
Galaxy Z Flip 5
, which is shaping up as the more anticipated offering, thanks to Samsung's brand recognition. For the record, according to a recent leak, the Motorola Razr 2023 is expected to launch June 1, or about two months earlier than the Galaxy Z Flip 5.
But here's why the Galaxy Z Flip 5 might soon become a very real alternative to a "normal" big phone like the Galaxy S23 Ultra… (you guessed it - it has a lot to do with the outer display (which I totally invented).

Galaxy Z Flip 5 coming to fix pretty much everything that's wrong with the Z Fold 4? Now we're talking, Samsung!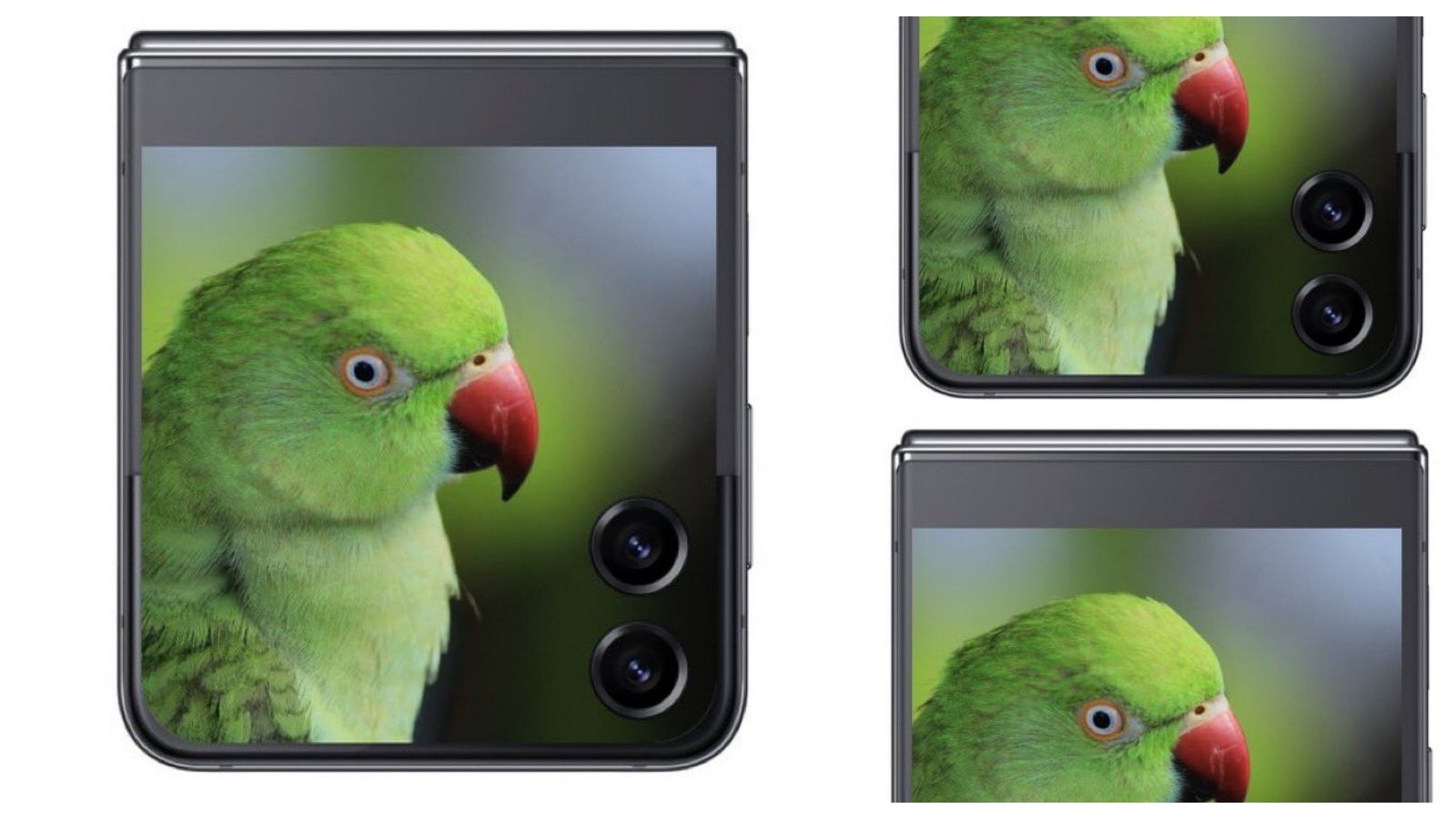 Larger outer display, a less visible crease, and a more efficient chip might make the new Samsung Flip a viable alternative to other phones.
The original Galaxy Z Flip was a groundbreaking device when it first launched in early 2022. Samsung took what was considered a "dream" and made it a reality - a normal phone that folds in half, or in other words, a modern flip phone.
That being said, it wouldn't be a stretch to say that the original Galaxy Z Flip was a first-gen device that Samsung rushed out the door to make a statement (nothing wrong with that, I guess; although if you ask me, I'm not a big fan of half-baked devices). Funny enough, back then, Motorola also managed to beat Samsung to the punch, releasing the first foldable Razr in 2019.
At $1,400, the original Galaxy Z Flip was super-expensive
Battery life was lacklustre due to how inefficient Qualcomm's 2020 chips were
It didn't bring a flagship-grade camera system
It had a main display that was way too easy to scratch/damage
But another thing that stood out about Samsung's first Galaxy Z Flip was the tiny display on the back of the device. Smaller than a fitness tracker screen, the rear display of the Flip was barely useful enough to justify its existence - it let you take a peek at your time, date, and control your music.
Fast forward to today, the latest Galaxy Z Flip 4 brings a far larger outer display. Good. However, despite the (literally) massive upgrade compared to the original, you could still argue that the Flip 4's outer screen is far too small.
For starters, the shape of the Fold 4's outer display seems inappropriate; being positioned horizontally (if you're holding the phone straight), the Galaxy Z Fold 4 doesn't really let you frame your selfies/TikToks when using the rear cameras
Of course, despite being larger, the outer screen of the Flip 4 is still… small; size matters here
Last but not least, hardware doesn't tell the full picture; the way the outer display of a foldable phone is utilized will depend on software - in other words, what the phone-maker lets you do and not do with that display
Oppo Find N2 Flip is what the Galaxy Z Flip 4 should've been (but it still has one huge problem)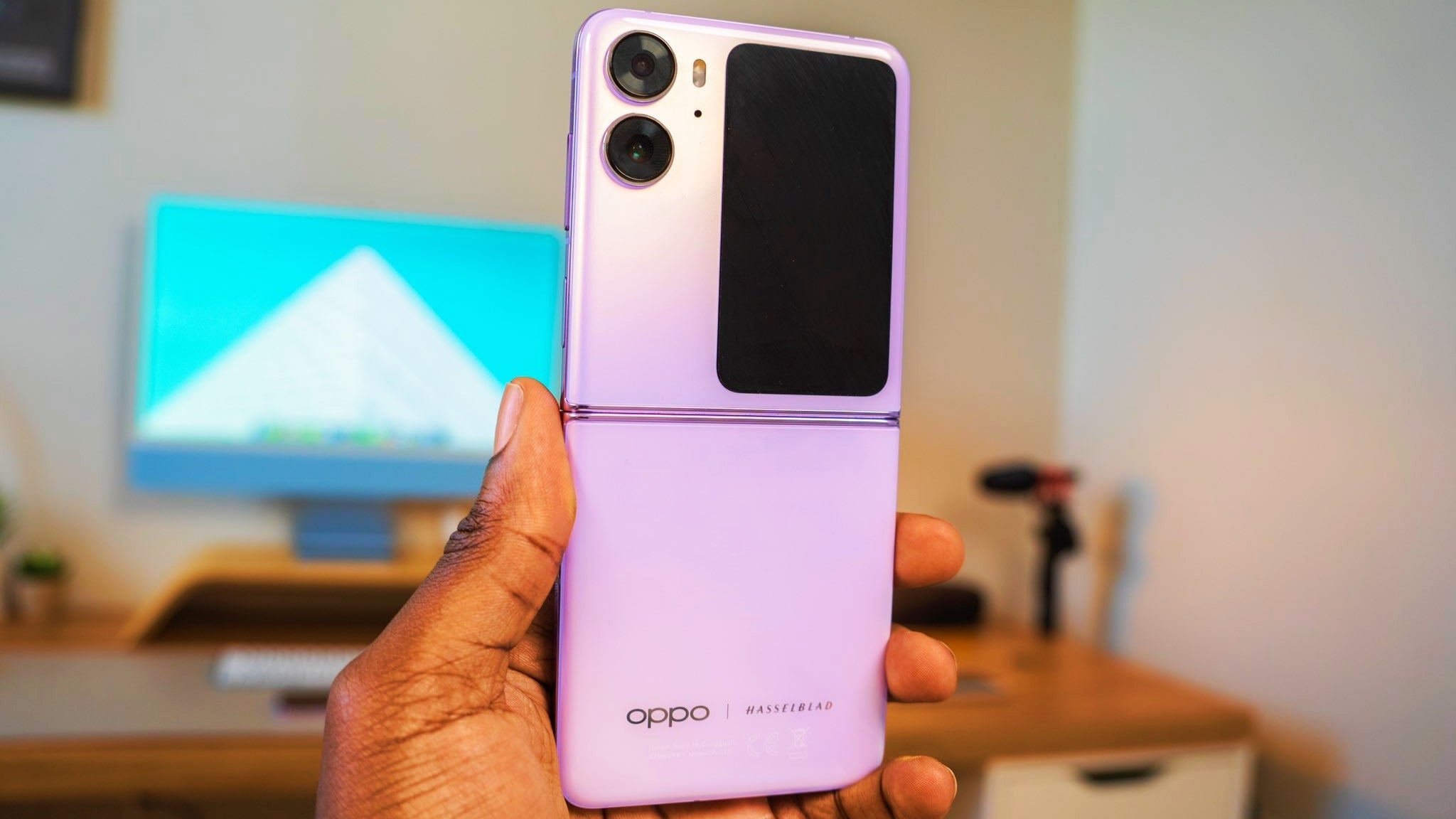 Oppo Find N2 Flip puts the Galaxy Z Flip 4 on the spot with larger outer display, no crease and a mechanism that allows it to close shut. But it's not perfect!
So, speaking of outer displays and how well they are being utilized, there's no way to skip bringing up the current industry standard - the
Oppo Find N2 Flip
and its huge outer screen, which apart from being far larger than the one in Samsung's Flip, is also the right orientation.
The outer screen on the Oppo Find N2 Flip is almost as big as the main (and only) screen on the original iPhone from 2007; so it's like having a mini iPhone mini attached to the back of your phone
However, even big outer screens on flip phones matter only when utilized properly. As you might know, as of now, Oppo doesn't allow users to use the outer display of the Oppo Find N2 Flip simply as a smaller version of the main display, with the full functionality.
It doesn't take a genius to see that this is a missed opportunity to give those who don't want to use big displays all the time but still want to have full control of their device, instead a bunch of pre-assigned widgets. Oppo, come on?
Massive Galaxy Z Flip 5 outer display has the potential to change the way you use your phone; less noticeable crease and gap also coming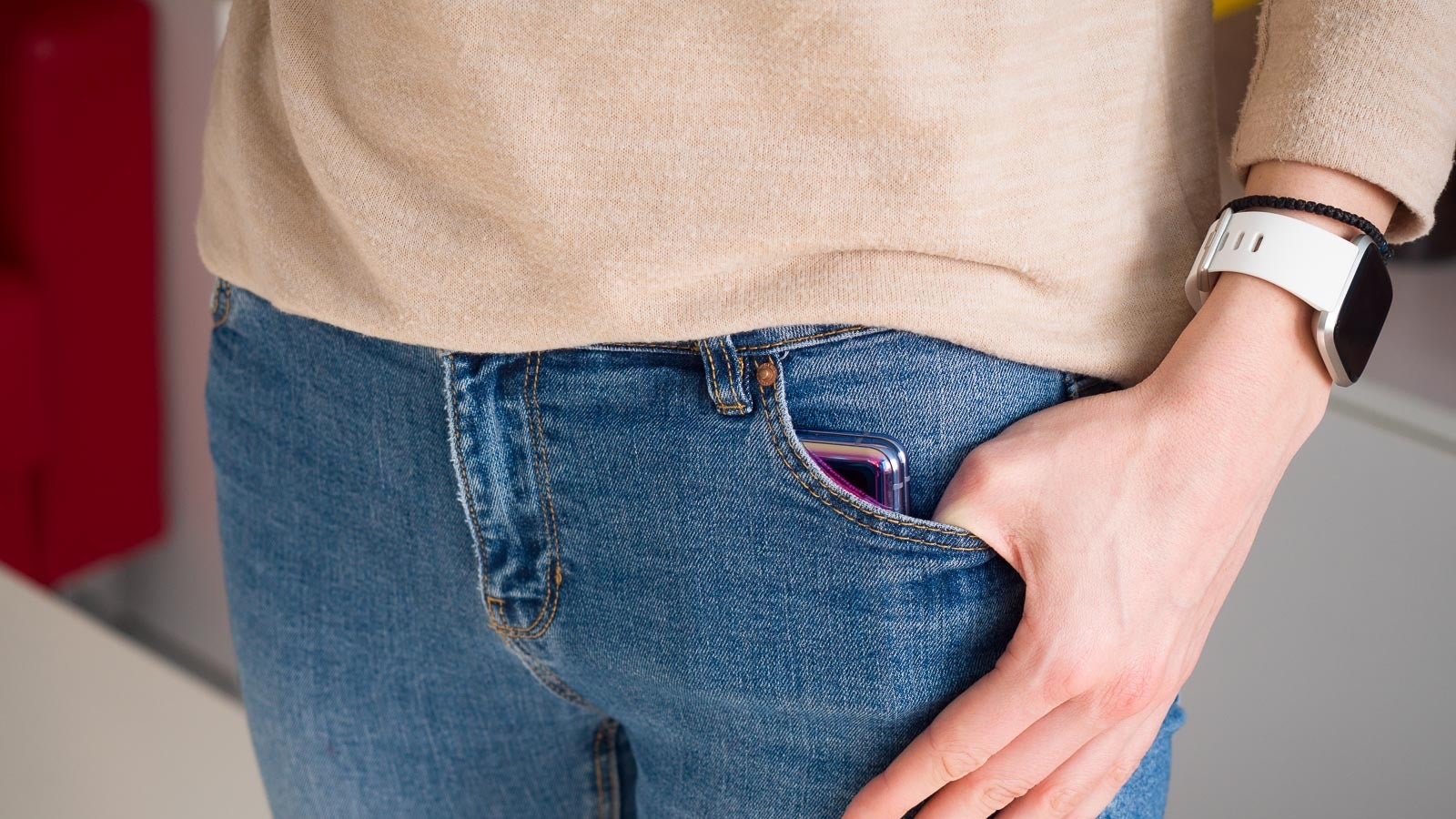 I used to say that the large foldable design makes more sense, but a Galaxy Z Flip 5 with a large outer screen could change that!
And that's where the Galaxy Z Flip 5 (and Motorola Razr 2023) come into the picture. Basically, Samsung is late to the "big outer display game" but the company still has a chance to do it better/right, which is what really counts.
Imagine being able to use your large 6.8-inch screen at home for enjoying content, but also being able to fold your phone in half, walk out the door, and have the option to use your phone as a… mini version of it.
I've talked about it before, but the sheer convenience of not having to deal with a heavy phone, with a massive display which can barely be operated with one hand, is why I still choose to use an iPhone 13 mini as my primary device. And as mentioned above, Samsung (and Motorola) could finally give people like me the best of both worlds.
That's, of course, if Samsung doesn't go down the Oppo way and restricts what you can do with the all-screen back of the Flip 5, which would be a missed… Opportinuty. No need for applause.
A phone with the display size of the Galaxy S23 Ultra
and
that of an extra-mini iPhone? That might be… one of my dream form-factors, Samsung. Well, one of them.
Anyway, of course, the Galaxy Z Flip 5 isn't simply expected to bring a revamped outer screen. We also expect:
Greater performance and efficiency (longer battery life)
An improved camera system (being able to better utilize the outer display as a viewfinder would make using your rear camera a joy)
A less visible display crease (thanks to a new waterdrop hinge) and no or little-to-no gap when the phone is closed shut (bear in mind, we rely on leaks and rumors, so nothing is confirmed yet)
The same $999 price, which could be considered a discount, given that prices generally going up right now
Are you excited to see a Galaxy Z Flip 5 (or a Motorola Razr 2023) with an all-screen back? I know I am! Step aside, Galaxy S23 Ultra!