Facebook, Instagram, and WhatsApp will no longer be pre-loaded on Huawei phones
9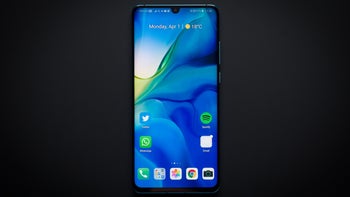 While
Huawei continues to see a road ahead
for its US government-threatened smartphone division, the exodus of major business partners, key components suppliers, and allies is far from over, posing new difficulties and creating bigger and bigger problems almost every single day.
According to Reuters
, Facebook is getting ready to pull out its support for future Huawei handsets, planning to no longer allow the pre-installation of the social networking giant's crazy popular apps on the Chinese tech behemoth's mobile devices. We're obviously talking about the main Facebook platform first and foremost, but also WhatsApp and Instagram, all three of which are typically available for users of existing Huawei phones at first boot.
The handsets that are already in circulation are unlikely to be affected by Facebook's decision, as they will continue to receive any and all updates delivered to the social networking and instant messaging apps. But Huawei phones that are not yet released and have not yet left factories are expected to come without the aforementioned services pre-loaded. That wouldn't be such a big problem if Google wasn't intent on
cutting off access to the Play Store
for future Huawei devices as well in compliance with the US ban expected to be enforced in a couple of months.
Without Facebook, possibly Twitter, and other Western-leading apps and services, it seems Huawei truly needs to build its
Android and Google Play alternatives
from scratch. That's probably going to take a while (if it's even doable to begin with), during which time the company's
sales numbers could fall off a cliff
. Of course, Facebook is still blocked in China, so at least there's that.