U.S. action tightens the screws on Huawei
38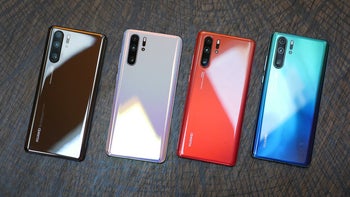 Back in December, Chinese corporations led a small boycott against the Apple iPhone. At the time, Canadian law enforcement officials
had just arrested Huawei CFO Meng Wanzhou
based on a U.S. arrest warrant. Several Chinese businesses began to subsidize employee purchases of smartphones made by local firms
while fining those who purchased an iPhone
. Weeks later, Apple cut wholesale prices of the 2018 iPhones in China and the latest data from April seemed to indicate that
Apple had turned the corner in the country
. UBS analyst Tim Arcuri noted that iPhone shipments in China declined 3% last month on an annual basis. That doesn't seem like anything for the gang in Cupertino to cheer about until you compare it with the much larger declines seen during previous months.
But if Apple was turning the corner in China, it might be about to run into a wall.
According to BuzzFeed
, the Apple boycott is once again picking up momentum in China. Why? Because yesterday,
President Donald Trump declared a national emergency over threats to U.S. technology
. As a result, stateside carriers cannot install networking equipment from foreign companies considered to be a threat to U.S. national security. The executive order doesn't mention Huawei, but it is obviously aimed directly at the global leader in networking equipment. In addition, the U.S. yesterday put Huawei and 70 of its affiliates on a list of companies that cannot purchase U.S. technology without a license granted by the U.S. government. As fellow national security threat ZTE found out last year when it was the subject of a U.S. export ban, not being able to purchase U.S. parts can seriously damage a Chinese tech firm. But Huawei does have the advantage of designing its own chips and there have been rumors about it developing an in-house alternative to Android.
News of the national emergency declaration came after Huawei chairman Liang Hua said in Britain that Huawei would sign a "no-spy" document with any country. The fear is that the communist Chinese government can demand at any time that tech firms in the country help it obtain intelligence information. Rumors that Huawei has built backdoors into its products for the express purpose of being a conduit to China's government have never been proven, and the company has denied that it has ever spied on a foreign country.
Huawei was found guilty in civil court of stealing technology from T-Mobile

While there might not be any evidence of such spying, Huawei is not exactly an angel (what multi-national company is?). In January
the company and some of its subsidiaries were indicted
by the U.S. Department of Justice for bank fraud and other crimes; Huawei had allegedly done business with Iran, which violated international sanctions, and was trying to cover it up. In addition, Huawei faces criminal charges for stealing tech secrets from T-Mobile. In a civil suit decided several years ago, a court awarded the carrier nearly $5 million from the Chinese company. Huawei was found guilty of stealing parts and trade secrets related to a phone testing robot called "Tappy."
The response from Chinese consumers to Wednesday's executive order was one of anger with several advancing the idea of renewing a boycott on the iPhone. One Weibo subscriber wrote "The functions in Huawei are comparable to Apple iPhones or even better. We have such a good smartphone alternative, why are we still using Apple?" Another Chinese consumer posted from his iPhone, "I feel guilty watching the trade war. Once I have money I will change my smartphone." Another comment was made about Huawei's logo. "I think Huawei's branding is amazing, it chops an apple into eight pieces."
While Huawei is the top provider of networking equipment globally, it is moving up the ranks in the smartphone industry. During the first quarter of this year, Canalys reported that
Huawei's smartphone shipments in China rose 41% year-over-year
to hit 29.2 million units. In the country, it sells more than one out of every three smartphones purchased. Meanwhile, during the same quarter, Apple's sales in China declined 30% on an annual basis dropping its market share in the country to 7.4% from 10.2% a year earlier. That places Apple fifth in the country after Huawei, Oppo, Vivo, and Xioami. And if there is a wall preventing Apple from continuing its recovery in China, the second quarter numbers could be even worse.
Recommended Stories