Disney+ hasn't even launched yet, and you can already save big on a three-year subscription
5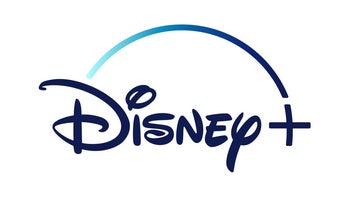 It's obviously too early to predict which (if any) of
the major new video streaming services
will be able to rock the boat and threaten Netflix's market dominance in the long run, but one thing is already crystal clear - prices are going down as a result of intensifying competition.
Technically, Netflix has yet to announce permanent subscription discounts or limited-time deals (apart from
a free pilot of a new show for non-subscribers
), but the industry leader may not be able to fend off the Disney+ and Apple TV+ threats for long with its current pricing structure.
Just in case Disney+ access didn't feel affordable enough,
at $6.99 a month
or $69.99 a year with 4K Ultra HD support as standard and simultaneous streaming on up to four devices, it turns out
you can save even more for a limited time
by paying for a 36-month subscription right off the bat. Instead of coughing up a grand total of around $210, you're looking at spending 170 bucks, which equates to less than $5 a month, thus giving
Apple TV+
a run for its money as well.
Of course, there's no way to get Disney+ free of charge for your first full year on the platform, no matter what phone or tablet you might be thinking of buying this holiday season. At the same time, however, it's impossible to compare the content that will be available on Apple's Netflix-rivaling service at launch with a library set to include everything from Marvel movies to Pixar animations, Disney classics, and exciting new shows like "The Mandalorian."
As you can imagine, this killer three-year deal is not as simple to claim as it sounds, at least in theory. Technically, the promotion should be exclusively available for members of the so-called Founders Circle, i.e. those who attended the latest D23 Expo in Anaheim back in August. But apparently,
anyone can get it right now
by entering the code "PARKSPASS3YEARS" at
this web address
.
There's a very good chance the special offer will be restricted or nixed altogether in the near future, so if you have $170 to spend on content, you should pull the trigger as soon as possible. Unless you also want Hulu and ESPN Plus access, in which case it's probably wise to consider
a different, more permanent bundle deal
.