Garmin smartwatch Black Friday deals
We may earn a commission if you make a purchase from the links on this page.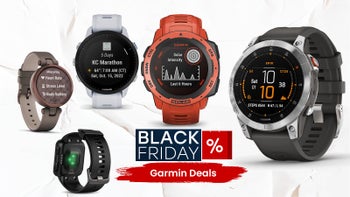 The Black Friday 2021 shopping event is done and dusted and we had some great deals on pretty much every gadget imaginable. The biggest shopping event of the year was a perfect time to get a new smartwatch, and for all Garmin fans out there, Black Friday deals were sprouting like mushrooms.
During the event pretty much every Garmin model was discounted and heavily. The top models from the Garmin Fenix lineup received huge discounts up to $300, while other models in the range also got pretty tasty deals. Well, the Black Friday craze is over now but don't feel sorry or disappointed if you missed your perfect Garmin deal. The good news is that some of these Garmin deals are still active!
Garmin deals after Black Friday
Also check out: