Best Fitbit Black Friday 2021 deals
We may earn a commission if you make a purchase from the links on this page.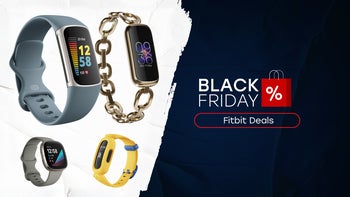 Black Friday 2021 is officially over and we had many great deals on all kinds of devices. Many of you got the chance to snatch a new Fitbit smartwatch or fitness tracker during the event, and also at a great price.
We tried to inject some order into the Black Friday chaos and systemized all great Fitbit deals in one article, so you can get your new Fitbit smartwatch or fitness tracker and save some money at the same time.
Now that the event is swept away by the tides of time, there's nothing left but to meditate on the deals we had, and the deals we missed. But wait, this is not completely true. Black Friday may be over but there are some deal out there, and even though the discounts might not be as crazy as they were during the event, you can still get a nice Fitbit with a reasonable discount.
During the last Black Friday event, almost all Fitbit models were discounted, including the Fitbit Versa 2 and 3, the Versa Sense, Fitbit Charge, Fitbit Luxe, and more. The deals shed off somewhere around $50 to $100 off the price of these devices, making them pretty affordable. But let's not dwell into the past and see what Fitbit deals can we find right now.
Fitbit deals post Black Friday
As you can all see, there are some great deals still live, and while you wait the long wait until the next Black Friday 2022 event, you can browse these and still get your new Fitbit on a deal.