Morgan Stanley says that amid slowdown in iPhone sales, Apple Services is where the growth is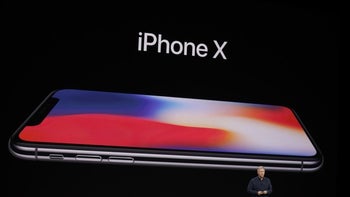 With sales of the Apple iPhone slowing
, how can Apple continue to grow its revenue by 8% annually? After all, sales of the company's iconic smartphone make up 86% of the tech giant's gross. According to a research report written by Morgan Stanley's Katy Huberty, Apple Services is growing fast enough to make up for slowing iPhone sales. Additionally, the services business has a higher profit margin which could help the bottom line as well as the top line.
According to Huberty, iPhone owners have stretched out the replacement cycle. This has been true for all smartphone owners in general ever since carriers eliminated subsidies and two-year contracts. Because phone buyers are paying for their handsets out of their own pockets, most of them are holding on to their smartphones for as long as possible. The analyst also notes that annual growth in the iPhone's installed base has slowed over the last two-years from 14% to a single-digit figure.
Huberty says that services and wearables will be the main drivers of Apple's growth over the next five years. If you're wondering how the
Apple Watch
will produce such growth, keep in mind that
Apple's AR glasses are expected to be launched as early as next year
and could be a big wearables winner for the company. As for Services, Apple has already been showing some decent growth in that department. Average Services revenue per device has risen at Apple from $25 two-years ago, to $30 at present. And Morgan Stanley says that it wouldn't be too much of a stretch to see that figure rise to $100 per device. The securities firm points out that Amazon has over 100 million users paying $99 a year for Prime, and Netflix has 111 subscribers paying $120 annually.
Apple Music subscriptions cover only 2.9% of Apple devices in use
. Apple Pay is now supported by 50% of retail locations.
Even with all of the room that Apple has to grow, Huberty sees Apple's revenue will slip from an 8% annual compounded growth rate, to 6%. However, the analyst says that with an improving sales mix (meaning that Apple will see higher growth in its more expensive products) and its stock buyback program, earnings per share will grow from the average 8% annual growth seen over the last five-years, to 16% growth. And that is what investors like to see.
Katy Huberty has Apple rated "Overweight," with a price target of $203. The stock closed today at $168.84, down $2.43 thanks to fears of a global trade war.
source:
Benzinga