Apple Maps joins forces with DuckDuckGo to try to beat Google at the privacy game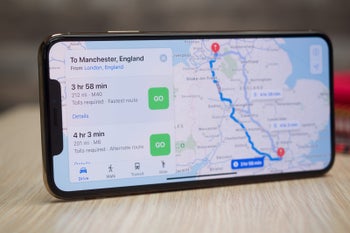 DuckDuckGo is by no means the world's most popular web search engine, running around 33 million daily direct queries on average nowadays, which may sound impressive... until you realize Google processes more than 5 billion searches every day, according to the latest estimations.
But DuckDuckGo has been growing at a steady pace since its introduction around a decade ago while making a solemn pledge to always respect the privacy of its users. Seeing as how
Apple has a similar objective
, repeatedly
highlighting the need for strong laws
protecting companies that put privacy and security over profits, a partnership between the two seems like a natural fit.
Enter
native Apple Maps integration with DuckDuckGo
mobile and desktop services, available now for "improved address searches" and "enhanced satellite imagery." The alliance is obviously a major marketing coup for the privacy-focused search engine, although Apple can also use all the additional exposure it can get in its efforts to close the feature and especially
coverage gap to Google Maps
.
Over the past few months, we've seen
the "rebuilt" default iOS map system
picking up
a number of small
but
meaningful updates
in key markets like the US and India. On DuckDuckGo, Apple Maps will handle specific address searches, as well as queries for geographical locations, local businesses, types of businesses, and "places nearby." All without the search engine collecting or sharing your personal information.

No IP addresses will be harvested by Apple or other third parties, while approximate location info needed to process local searches will be discarded immediately after use.

DuckDuckGo is naturally "excited to work closely with Apple to set a new standard of trust online", taking advantage of the MapKit JS toolset released just last year to entice third-party developers to help the spread of Apple Maps. Google probably has nothing to worry about for the time being, but the web mapping wars are clearly far from over.