Apple's insane popularity among teens is showing no sign of a slowdown
56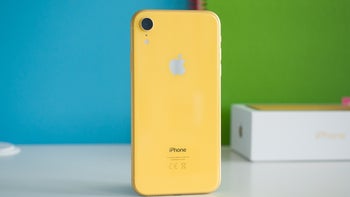 Something tells us the iPhone XR might be particularly popular with teens
Apple's devices are incredibly popular all around the world (with the
notable exceptions of China
and
India lately
) and across all age groups, but one category in particular seems outright obsessed with iPhones, according to an
extensive recent Piper Jaffray survey
.
The investment bank and asset management firm found in the latest installment of a semi-annual research project that a whopping 83 percent of 8,000 US teens interviewed this spring own an iPhone, while 86 percent of responders plan to either stick with or switch to an Apple device for their next mobile gadget purchase. That's up slightly from 82 percent ownership
this time last year
, as well as an 84 percent expectation of a future iPhone purchase.
Naturally, 2018's numbers also represented an improvement over 2017 scores among teenagers stateside, although Apple's total sales figures haven't exactly thrived of late. While the company continues to lead the overall US market, its Q4 2018 share of shipments was hardly as impressive as this 83 percent teen ownership number, reaching 47 percent,
according to Counterpoint Research
.
Unsurprisingly, smartwatch ownership is on the rise in Piper Jaffray's "Generation Z" survey, as seems to be the case
for other age groups as well
. 27 percent of US teens now own a wearable device in addition to a smartphone, up from 21 percent just last fall. No prizes for guessing
what company commands this market segment
, with Samsung a very distant second. 20 percent of all responders with an average age of 16.3 said they owned an
Apple Watch
, although the purchase intent has slightly declined from 23 percent in the fall of 2018 to 22 percent right now.
Another interesting part of this new teen-focused Piper Jaffray survey concerns social media platforms. While Snapchat rules the "favorite" chart, Instagram was cited as the most used social app, with Facebook and Twitter way behind in terms of both usage and appreciation.