Piper Jaffray survey finds that 82% of teens own an Apple iPhone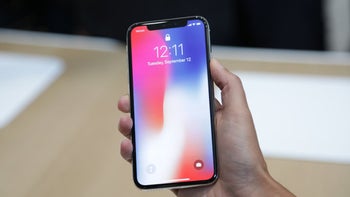 According to its "teen survey," securities firm Piper Jaffray says that 82% of teens own an Apple iPhone. The survey includes the responses of thousands of teens with an average age of 16, and covers 40 states. That is a gain of 2 percentage points from last year's reading of 78%, and is up sharply from the 60% of teens who said they owned an iPhone in the spring of 2014. Next year's survey might show a higher percentage of teens sporting Apple's iconic smartphone; 84% of those surveyed said that their next handset will be an iPhone.
Apple executives will be happy to learn that 20% of the teens say that they plan to purchase an
Apple Watch
within the next six months. Among so-called "upper-income teens, " Apple is the second most desired brand after Rolex (how many teens do you know who wear a Rolex on their wrist?).
We expect Apple to unveil three new iPhone models later this year; one of these phones might appeal to teens who want a device similar to the
iPhone X
, but at a lower price point. The
Apple iPhone 9
is rumored to carry a 6.1-inch LCD
edge
-to-edge display, and feature the TrueDepth Camera along with Face ID. It is said to have a single camera on back, and will not come with 3D Touch. This device will reportedly be priced in the range of $700-$900, and outside of a possible
iPhone SE 2
, could be Apple's most affordable new handset in 2018.
Apple is also said to be introducing this September, the
Apple iPhone Xs
. A sequel to the tenth anniversary model, this phone will supposedly come with a 5.8-inch OLED display. And a huge 6.5-inch OLED screen is expected to grace the
Apple iPhone Xs Plus
. Both of these phones could be priced at $1,000 and up.
source:
BusinessInsider