It's time: Apple's iPhone 15 family enters early production stage
3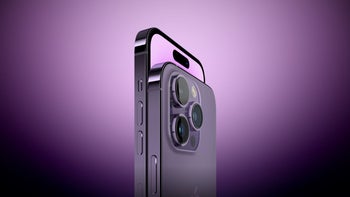 Apple has reportedly started a trial production run of the iPhone 15 family in Foxconn's facilities in China, says a recent report from Economic Daily News.
Apple
's largest hardware partner has kicked off a new product introduction (NPI) trial run, which not only showcases the product to the manufacturer, but also allows the latter to provide Apple with a BOM (bill of materials), as well as prepare the necessary production and testing equipment. The early NPI production stage also identifies ways to optimize the manufacturing process and detect any possible issues that might arise down the line and hamper the steady supply of the iPhone 15 devices later this year.
This isn't something new: Apple reportedly does this during the first quarter of each year as it prepares for the late September market release of its iPhones. As you know, Apple's iPhone releases are often times mostly like clockwork: we can expect a new iPhone announcement in early September (usually the second Tuesday of the month, but this isn't set in stone), followed by a market release roughly ten days later, in mid-to-late September. In 2023, we expect the iPhone 15 family, which will consist of the
iPhone 15, iPhone 15 Plus, iPhone 15 Pro
, and rumored
iPhone 15 Ultra
.
However, what sets this year's release apart from previous launches is the fact that the iPhone 15 will be simultaneously manufactured in
Apple's Chinese and Indian facilities
(which could make Apple India's largest phone manufacturer, beating Samsung). Previous years, the time spread between the manufacturing process in the two locations has been between six to nine months, but Apple's strives to expand the production capacities across its facilities in India might be already bearing fruit as this year it will reportedly take just a few weeks to amp up production in India.
Apple's largest factory in India, near Hosur, Tamil Nadu, is being built as we speak and will employ a staff of around 60,000 once up and running, yet it's unlikely to be ready in time for the iPhone 15 production effort. Such a diversification of the iPhone manufacturing could be essential given how problematic the recent iPhone 14 Pro/iPhone 14 Pro Max launch was. As a refresher,
issues with COVID lockdowns
in Foxconn's largest factory in China hampered the supply of iPhone 14 Pro/Pro Max units on a global scale and extended waiting times by weeks.
The secretive iPhone 15 Ultra is also expected to feature a lighter and more durable titanium frame, as well as a 6X periscope camera (
possibly made by LG Innotek
), while both that one and the iPhone 15 Pro would likely get solid-state volume and power buttons, which will provide feedback to the user. Of course, all of these upgrades won't come cheap, as the iPhone 15 Ultra in particular is expected to be
the most expensive iPhone ever
.
We are still ways ahead of the iPhone 15 launch, but the rumors and leaks will only ramp up from now on. Of course, all of those will culminate immediately prior to September 2023, when we will see Apple unwrap its nest wares on stage.