Apple on track to beat Samsung and become India's largest phone exporter
1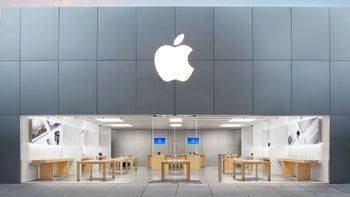 Apple is seemingly on track to beat
Samsung
in terms of exports from India, where Cupertino is getting dangerously close to its biggest rival in the mobile space. The Indian phone manufacturing itself isn't in peak form having recently suffered the worst Q3 since 2019 and down some 10% YoY, but this hasn't stopped Samsung from grabbing a substantial 27% market share locally.
During the April-October 2022 period, the total value of smartphone exports coming from the subcontinent stood at nearly $5 billion, a 127% increase over the $2.2 billion from just a year ago. Most of this big spike can be attributed to the conveyor belts over at Foxconn, Pegatron, and Wistron in India, which have been churning out iPhones at an increased rate recently.
In fact, while
Apple
was a minor player in the Indian phone manufacturing just a year ago with merely a 10% of the exports, its standings for the current period measure at $2.2 billion, or nearly 50% of the local smartphone export, some $600 million behind Samsung's $2.8 billion export figures.
The reason for this big difference in year-over-year performance for Apple is simple: its factories simply hadn't begun production and exports of iPhones in India until August 2021. It's also important to note that as of 2022, both Samsung and Apple are utilizing the Indian government's PLI (Production-Linked Incentive) program. Last year, Apple wasn't able to qualify due to COVID-related manufacturing issues.
As the production chain is now running smoothly, Cupertino is projected to surpass Samsung in the foreseeable future, either by the end of the current fiscal year or the next one.
Top analyst Ming-Chi Kuo expects that in three to five years, most iPhones slated for the
US market will be manufactured outside of China
"to reduce potential impacts from political risks,"
such as tariffs and geopolitical tension due to the difficult China-Taiwan relations.