ZTE exec reveals how much the company pays Microsoft for each Windows Phone license
7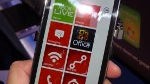 During the launch of the company's Windows Phone, the
ZTE Tania
, a company executive has seemingly disclosed the closely-guarded secret of how much one WP mobile operating system license costs manufacturers.
The ZTE exec Santiago Sierra said they are giving Microsoft between 15 to 20 pound sterling for each handset, which is why Windows Phones are going to be more expensive for the company to make than their Android handsets. That translates to $23-$30, and is upwards of what Microsoft was getting for Windows Mobile licenses, which were widely believed to cost around $15.
Microsoft works with mobile much the same way it works with computer OEMs - you pay it a license fee to use the operating system, and in turn get compatibility, support, and, increasingly important, you are
guarded against lawsuits
, as Microsoft is one of the largest patent holders from the companies that dabble in mobile.
Of course, everything in the UK is more expensive. We kid, but it's a brand spanking new mobile OS with a lot more capabilities than WinMo, and ZTE is probably not paying what the bigger players like Nokia pay to Microsoft, but still, this license must be one of the most expensive components in a Windows Phone handset.
Not to mention how much money
Microsoft is raking in from licensing its patents to Android phone makers
, rumored to be
in the vicinity of $5-$15 per device
, even from stalwarts like
Samsung
and
HTC
. Well, Microsoft might not be a big player in mobile yet, but it might as well make from the industry
more than what Google is currently making with Android
.
The announcement of the Windows Phone Tango version at MWC next month, which will be meant for entry level WP handsets, might see this license fee drop in price, but we'll see if the full functionality changes for Tango devices.
In any case, if we ballpark a Windows Phone license to cost about $25, which is at the low range of what the ZTE exec is saying, Microsoft still needs 40 million phones sold to recoup its initial investment to develop and market the platform,
said to be north of $1 billion
, and there are
only about 8-9 million
currently floating around.
source:
TR
via
WMPU