Which smartphone from the fall crop are you expecting the most?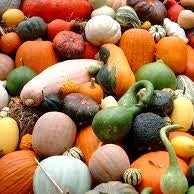 It's that calm-before-the-storm month of the year, when many exciting new phone announcements are ahead of us, as manufacturers are gearing up for the holiday season bonanza.
Just in a few short weeks we will be inundated with numerous unveilings of Android, iOS and Windows Phone handsets that will usher the mobile war in a new phase as we have the perfect storm this year - Apple's expected two-year iPhone redesign meets Google's most ambitious year to date with the Jelly Bean release and
the fifth year of the Android brand
, versus the wild card Microsoft with its Windows Phone 8 release and Nokia's first modern dual-core handsets with HD screens in tow.
6th generation iPhone
, that will allegedly be the first LTE handset from Cupertino, and break the 3.5" screen barrier set for Apple's handsets since 2007?
Sony Xperia TX
, or whatever it gets named, with its buttonless front and 13MP "stacked" camera sensor?
Moving on to the third horse in the race, are you holding your wallet tight until
Windows Phone 8
that will finally allow Nokia to enter the modern flagship smartphone era with the rumored dual-core
Nokia Phi
with HD screen and LTE, although it's probably too early to hope it will sport PureView camera tech, despite the leaked Pure Phi and Pure Lambda codenames?
Checkmark your choice in the poll below and sound off your arguments in the comment section, with the caveat that all those names and pics are tentative, while the specs are rumored still.