The iPhone 5 might look like this when held
99+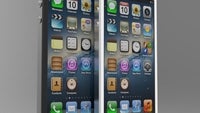 So yeah, chances are that the iPhone 5 will be taller than the current model, but how exactly will it look like when you're holding it? Well, here are several renders of the next iPhone that can answer that question with decent accuracy, as long as the device's rumored design and dimensions turn out to be true. Hopefully, using the next iPhone with a single hand will be as easy as it is on the iPhone 4S despite the increase in height,
just like analysts expect it to
.
So what do you, guys and girls, think? Would you find the new iPhone pretty even if it looks like this in the palm of your hand? Share your thoughts with us by dropping a comment below.